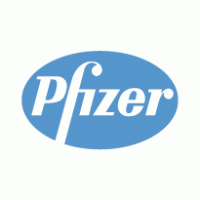 Pfizer Inc cracks a deal with AstraZeneca, a pharmaceutical company, on buying the latter's "small molecule antibiotics business" which could cost over "$1.5 billion".
Earlier, in the year of 2014, Pfizer attempted to take over AstraZeneca for "$120 billion", while this time, informed AstraZeneca, through the said sale, Pfizer would be allowed to concentrate in researching in "new medicine" for cancer along with "respiratory and cardiovascular diseases".
Following the "$14 billion", purchase of Medivation, a "cancer drug firm, the U.S. pharmaticeutical stated that the "antibiotics would enhance its portfolio of more than 60 anti-infective and anti-fungal medicines", while the list of medicine for the same purpose include "Merrem, Zinforo and Zavicefta, and ATM-AVI and CXL", the latter being "clinical" developmental stage.
Moreover, AstraZeneca also added that Pfizer will give an amount of "$550 million" once the project is completed while there will another payment of "unconditional $175 million" which will take place in the month of January 2019.
Furthermore, Reuters adds:
"It will also pay up to $250 million in milestone fees, up to $600 million in sales-related payments and recurring, double-digit royalties on future sales of Zavicefta and ATM-AVI in certain markets".
According to the information provided by the British company, its "financial guidance" for the year of 2016 remained unharmed by the any impact from the said agreement.
References:
http://www.reuters.com/