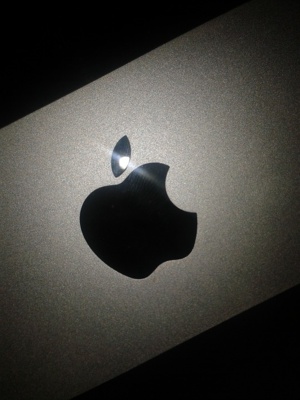 One group of professionals in the industry informed the Supreme Court that Apple Inc "deserved" the damage charge of "hundreds of millions of dollars" that was paid by Samsung Electronics Co Ltd, whereby the latter infringed into patented designs of iPhones.
A number of companies in Silicon Valley along with over a hundred educators as well as designers unanimously supported Apple in this patent fight. As per Reuters, the list of Apple supporter includes the names of "Calvin Klein, Paul Smith and Alexander Wang, the industrial design director at Parsons School of Design, the design director for Bentley Motors, and Tony Chambers, the editor-in-chief of Wallpaper magazine".
An appeal was made to the Supreme Court by the company of Samsung related to last December's "$548 million" payment to Apple followed by a verdict that was passed by a jury in the year of 2012. As per Samsung, "$399 million" out of the total charge amount for "copying the designs of the iPhone's", whereby the "rounded-corner front face, bezel and grid of icons" has "contributed only marginally to a complex product". The case was filed by Apple in the year of 2011.
However, last May, the Washington's "Court of Appeals for the Federal Circuit" supported the previous verdict on infringement of patent design, while adding that the "iPhone's appearance could not be protected through trademarks". Therefore, five other models' additional damage charges could also be taken into consideration based on the appeals' outcome.
The Supreme Court has decided to review the case to finalise if the copyright relates to "a component of the product" should the entire profit margin of the same be awarded as a penalty. While, the designers argue, for consumers, the "look of the product comes to represent the underlying features, functions, and total user experience".
Therefore, the designers supporting Apple are of the opinion that Samsung needs to pay the entire profits. Moreover, Reuter reports:
"Samsung has had a number of trade groups come out on its side, including The Internet Association as well as Silicon Valley heavyweights Facebook Inc (FB.O) and Alphabet Inc (GOOGL.O) unit Google, which makes the Android operating system used in Samsung's phones".
While, the groups are afraid that the decision made by the Federal Circuit could "empower companies that make money by suing over design patents", whereby putting the technology industry into danger zone.
References:
http://www.reuters.com/