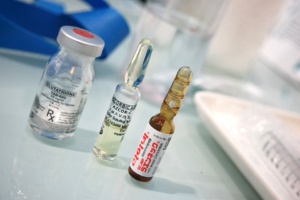 Bamboo Therapeutics Inc, a "privately held gene therapy developer", has now been acquired by Pfizer Inc, whereby the deal was worth "$645 million". The said acquisition was made by Pfizer in an attempt to enhance the company's presence in the field of treating "rare diseases". Even thought the research area concerning "gene therapy" dates back to a "quarter of a century", it has nevertheless suffered "multiple setbacks" while the chief draw backs have been "safety concerns".
The method of gene therapy aims to introduce "corrective genes" in the place of "malfunctioning cells". Recently, better ways to gene replacements have been discovered, thanks to which the said field is earning an optimistic future potential.
While, the "Food and Drug Administration" of the United States yet withholds from approving any "gene therapies", Europe, however, has passed two such treatments: "a treatment from GlaxoSmithKline for a rare immune disorder in babies and one from uniQure NV for a serious blood condition".
The company of Bamboo started in the year of 2014 for taking Dr. Richard Jude Samulski's work into advanced stage. Dr. Richard Jude Samulski is regarded as a "pioneer" in the field of gene therapy for he was the first one to recognise the "potential of using adeno-associated virus's (AAV) as a vehicle to replace a defective gene with a healthy gene".
The acquisition has allowed Pfizer an access into "Bamboo's experimental gene therapies" taht deal with various rare diseases like "Duchenne Muscular Dystrophy (DMD), giant axonal neuropathy (GAN), Friedreich ataxia (FA) and Canavan disease". Moreover, Reuters reports:
"Focused on neurological and neuromuscular diseases, Bamboo's drugs are still in the preclinical or early stages of development. Pfizer is paying the Chapel Hill, North Carolina-based company $150 million upfront, and Bamboo stands to make $495 million in milestone payments".
Gene therapies are viewed as "one-time cure for intractable and expensive-to-treat diseases", whereby Pfizer have an investor in the said field. Likewise, along other ventures of Pfizer, in the year of 2014, it entered into a partnership with "Spark Therapeutics Inc" that is based out of Philadelphia. The said collaboration sought to "develop SPK-9001, a gene therapy for hemophilia B".
References:
http://www.reuters.com/