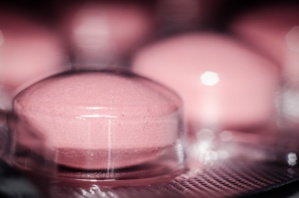 The largest manufacturer of drugs in the U.S., Pfizer Inc., issued its "quarterly adjusted profit" which just fell a little short on standing up to the estimates of the analysts, while four cents were shaved off by the company from its "2016 earnings forecast" following the decision of putting an end to the plans of developing "cholesterol-lowering treatment".
Putting aside the "special items", Pfizer's third quarter's earning equals to sixty one percent per share, whereby the estimates made by the "average analyst" was missed by one percent, reports "Thomson Reuters I/B/E/S". Ibrance is a treatment for breast cancer developed by Pfizer which brought in sale's revenue of "$550 million". However, it missed the "$576 million" forecast of consensus which was compiled by "Evercore ISI".
On the other hand, the pain drug, Lyrica, generated sales amount of "$1.05 billion", which too failed to meet the expectation of "$1.28 billion", whereas the sale of "Prevnar vaccine" over shot the forecast of "$1.48 billion" and brought in "$1.54 billion". Furthermore, Pfizer reported that it will abandon the development of "bococizumab", a drug for lowering cholesterol, reason being cited as an "evolving treatment landscape".
As a result, Pfizer brought down the top earning forecast margin of 2016 to "$2.43", while it maintained the "lower end at $2.38". Moreover, the company increased its "revenue forecast" from "$51 billion" to "$52 billion", yet retained the upper limit at "$53 billion". According to Reuters:
"Bococizumab, which belongs to a pricey new class of medicines called PCSK9 inhibitors, was always going to be late to the party, since two rival drugs hit the market last summer - Praluent, co-developed by Regeneron (
REGN.O
) and Sanofi SA (
SASY.PA
) and Repatha from Amgen Inc (
AMGN.O
)".
References:
http://www.reuters.com/