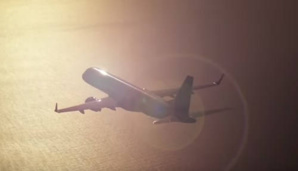 Republic Airways Holdings Inc. along with some of its subsidiaries have registered a "voluntary petitions for relief under Chapter 11 of the United States Bankruptcy Code". The "petitions" were filed in New York's Southern District's Bankruptcy Court.

In an unanimous decision, the board of director chose to file a "Chapter 11 reorganization" keeping the best interest for the company and its stakeholders' in mind. The subsidiaries and Republic will not be disturbed in their "normal business operations" during the restructuring process of "finances and contractual relationships".


Bryan Bedford, the President, Chairman and the C.E.O of the Republic, said:
"We worked hard to avoid this step. Over the last several months, we've attempted to restructure the obligations on our out-of-favor aircraft – made so by a nationwide pilot shortage – and to increase our revenues. It's become clear that this process has reached an impasse and that any further delay would unnecessarily waste valuable resources of the enterprise. Our filing today is a result of our loss of revenue during the past several quarters associated with grounding aircraft due to a lack of pilot resources, combined with the reality that our negotiating effort with key stakeholders shows no apparent prospect of a near term resolution."

Furthermore, Bedford added:
"The airline, our associates, partners, passengers, creditors, shareholders and its other stakeholders – including the communities served by Republic – will be best served by an orderly, court-supervised restructuring. We filed with a strong core business and the liquidity resources necessary to carry out our restructuring plan. Our restructuring will maintain Republic as the world's largest operator of EJET aircraft. Along with the 6,000 dedicated professional women and men of Republic, we believe this action will allow us to restore our airline and take it to new heights."

The operating subsidiaries of Republic are carrying on with their "normal flight operations" besides the company operating in normal business schedule. While, navigating through the Chapter 11 process, Republic will maintain to:
Deliver a safe, clean and reliable product for its customers;
Provide wages, healthcare and other benefits to its associates without interruption;
Fund its 401(k) contributions on schedule;
Honor and retain its collective bargaining agreements with its unions, and;
Pay suppliers and vendors for the goods and services its receive in the ordinary course of business throughout the restructuring process.
The company has sufficient assets and liquidity to meet its working capital and operating expenses during the restructuring process.
Along with the filing, the company has given the responsibilities of its "senior vice president and chief restructuring officer" to Lars Arnell, whose responsibility will be to conduct all restructuring activities at the airline and its subsidiaries during the pendency of the Chapter 11 proceeding".
References:
http://www.businesswire.com/