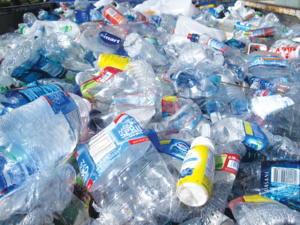 The Research and Markets has come up with new report that provides a forecast on the increment of CAGR by "3.02 per cent" within the period of 2015 to the year of 2020. The market value for the same was taken at "$26,573.3 million".
The report has been titled as the "Plastic Waste Management Market Report 2015" which identifies "a rising urban population, industrialisation, growing consumer awareness and stricter regulations" being the primary factors that will result into the increment.
Moreover, the rise will be driven further by the "rising demand for plastic products" on a global basis, whereby the products ranges from our day to day objects like "water bottles to cars".
The report has it that Asia Pacific region will account the "largest portion of market share", while "North America and Europe" will closely follow behind as they have an "established plastic waste management industry".
The said industry is a result of "the willingness of companies in the region to take up capital intensive projects" added with the technical experts' availability. Furthermore:
"The recycled plastics market is projected to witness the highest demand from packaging manufacturers, the report stated".
References:
http://www.eppm.com/