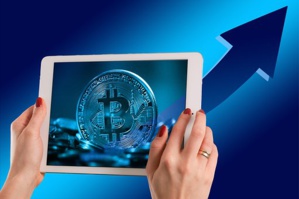 On Friday, the bitcoin prices took a soaring leap following the indications that the "alternate digital currency" was capable of "speeding up transactions" hence realising "its goal". Consequently, there was a 40% rise in Bitcoin cash on Friday afternoon, reported CoinMarketCap, whereby setting a new high "after bitcoin split into bitcoin and bitcoin cash".
Nevertheless, CoinMarketCap point out that it was a "volatile surge" as Bitcoin had touched an "intraday low" before leaping up. Last, week, on Wednesday, the "miners" of Bitcoin sector confirmed that the crypto-currency was capable of supporting "an eight megabyte block" while originally bitcoin's capacity extended to only "one megabyte".
Moreover, the Chief Executive Officer at CryptoCompare, Charlie Hayter, stressed that the 8 megabyte block is prove "that bitcoin cash is working". In fact, he added further to saying that the price increment in bitcoin price will be "more profitable and easier for miners to mine bitcoin cash versus bitcoin".
When bitcoin split took place, the investors "should have received equal amounts of bitcoin cash". Furthermore, CoinDesk also reported that the "original bitcoin traded 2 percent lower Friday near $4,220 after hitting an all-time high of $4,522.13 Thursday. At Friday's prices, bitcoin had a market value of about $70 billion and remained more than four times higher for the year".
While, CoinDesk also reported that ethereum, which holds the "second-largest market capitalization among cryptocurrencies", was trading at 3% "lower". After the "Friday's gains", bitcoin cash reached in number three "market value" position at "around $10 billion".
References:
www.cnbc.com