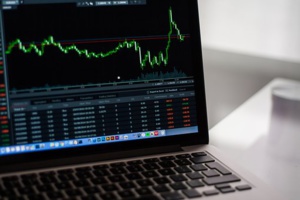 BlackRock Inc's CEO Larry Fink has warned that global stock markets could see a "big correction" in case of a major surprise in world events.
Fink, the head of the world's largest asset manager, said the global financial system contains risks that are comparable to 2007 levels.
Given the overall strength of the global economy, including the low volatility in the stock market, could mean global markets are not factoring in risks, as it did in the past, before the global financial crisis.
"If there is a major event, which I don't foresee anything, but if there is one, we could have a big correction," said Fink at the Institute of International Finance's annual meeting.
Significantly, all three major U.S. stock indexes have been on an extended rally 2017, and have repeatedly touched new highs with investors expanding their business activity due to lighter regulations and potential tax cuts.
A stock market correction is defined as a fall of at least 10% from the high point of the last 52 weeks.
Fink said, there is no economic evidence to support a major spike in volatility in the near future.
"Over the long horizon, I think the world is a great place to be," said FInk.
He also emphasized the importance of cutting the U.S. corporate tax rate, something that President Donald Trump has been promising, and warned that a failure to do so could upend the strong bull run in the U.S. stock markets.
"If nothing gets done on the corporate tax, that'll be a big disappointment," warned James Gorman. "That'll take a lot of energy out of the market."
As for the U.S. economic policy, Fink said he believes that Trump has considered well-qualified candidates for the next chair of the
Federal Reserve
who will succeed Janet Yellen, whose term expires in February.
He said he hoped the next central bank head will continue the "glide path" on gradually raising interest rates established by Yellen.
References:
www.reuters.com