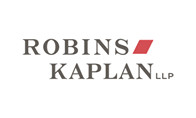 New York – 17 September 2015 – Robins Kaplan LLP, situated at Manhattan, announced that it has been "engaged" for "high-value hotel properties" under "Chapter 11 restructuring counsel". The said "restructuring counsel" is tied up with "Gemini Real Estate Advisors".
The cases filed under the "Chapter 11" on the 4
th
of September came as answer to the litigation "among the three Gemini principals". On the 8
th
of the same month the documents were submitted whereby the prime properties sought the permission of sale which will take place through an auction although supervised by the court "as part of a Chapter 11 plan". In the meantime, the litigation continues among the principals. The list of prime properties includes:
"...the Jade Hotel in Greenwich Village, the Best Western Seaport Inn at 33 Peck Slip, the Wyndham Garden Hotel at 37 West 24th St., and a development site at 36 West 38th St.
The "stalking horse" has made an initial offer of the sale at "$200 million" in total which is likely to attract "higher bids" at the auction. Creditors owing "about $135 million" are likely to be re-paid as the required procedures are in movements. Moreover, on the 7
th
of October, there seems to be a hearing date, whereby judge is to "consider a sale timeline and proposed bidding procedures". If the approvals are obtained from the court, the bids will mostly be due on the 5
th
of November, while the auction will be held on the 10
th
of November. The "co- lead counsel to the debtors", Howard Weg, who is also the chairperson at the Robins Kaplan for "Restructuring & Business Bankruptcy practice", said:
"Our goal in this process is to protect creditors and investors by attempting to achieve a transparent process by which we can repay all creditors in full and maximize returns to investors. The auction process is the most prudent approach."
Scott Gautier is the partner of Robins Kaplan who provides counsel to the debtors as the "co-lead". Furthermore, there are additional "Robins Kaplan attorneys" who are dealing with the proceedings like "bankruptcy and restructuring partner David Shemano; associate Lorie Ball; litigation partners David Martinez and Craig Weiner; and real estate partner Mark LaConte"
The place of representative of the national leaders in debtors and creditors' committees, is occupied by the "Robins Kaplan's restructuring group". Moreover, it also maintains its name in other constituents like:
"...investors, lenders and indenture trustees, in corporate restructuring and business bankruptcy cases".
As per the current status of the firm, BusinessWire writes it:
"...represents the official committee of student creditors in the Chapter 11 bankruptcy of Corinthian Colleges, Inc., one of the nation's largest for-profit education companies. In July, the firm was named counsel to the Official Committee of Unsecured Creditors in the bankruptcy case commenced by Local Corp. in the Central District of California".
References:
http://www.businesswire.com