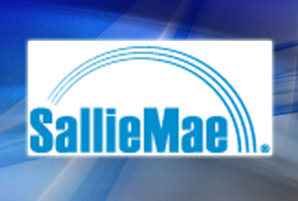 Sallie Mae, a U.S. financial services corporation that is "publically traded", broke the news of its new "executive vice president". The company made an announcement stating that Charles P. Rocha will shortly assume the post of "executive vice president". Currently, Mr. Rocha is carrying out the responsibilities of Sallie Mae's "chief marketing officer". Mr. Rocha has been occupying the said post from the year of 2013, whereby he oversees marketing, product development and sales besides communicating with "Sallie Mae's consumer businesses".

There is a wide range of sector which Mr. Rocha handles as part of "consumer businesses" the list of which includes retail banking, various "private education loans", rewards programme and "college savings" scheme under the name of "Upromise". Talking about Mr. Rocha, the "chief executive officer" cum chairman, Raymond J. Quinlan said:
"As a parent of four daughters, Charlie understands what families go through to save, plan and pay for college. Charlie's marketing philosophy begins and ends with a focus on the consumer; what they need, prefer and want as they make this investment in college and their future."
In the year of 2009, Mr. Rocha became a part of Sallie Mae "as senior vice president" of sales and "student lending" departments. He has taken the initiative of introducing the "Smart Option Student Loan" to the company, whereby changing the standards of the loan scheme. Consequently, the customers were encouraged seeing that making "monthly payments in school" would reduce their "total finance charges". Likewise, students could acquire a graduation degree with "less debt".
Moreover, under the leadership of Mr. Rocha the company of Sallie Mae developed the "suite of free online college planning tools". The earlier mentioned service could be avail by opening the website – SallieMae.com/planforcollege. Additionally, he also helped to enhance the Upromise service "by Mae's save-for-college offerings".
Looking at the work experiences of Mr. Rocha, one sees that he has worked as a "strategic integration executive" at the "Bank of America" before joining Sallie Mae. At the Bank of America, he planned and optimized profitability for "U.S. credit card, along with small "business lending" and looked into "consumer finance". Furthermore, he effectuated various "business development" along with managing "credit and collections" at the "consumer lending" section of "MBNA America". Consequently, Mr. Rocha worked for ten years in the leasing and financing section of NationsBank as a leader. In fact, as far as education is concerned Mr. Rocha is a graduate in "international economics and finance" whereby he holds a bachelor's degree from the University of Georgetown to that effect.
References:
http://www.streetinsider.com/Management+Changes/Sallie+Mae+%28SLM%29+Appoints+New+EVP/10731517.html
https://www.google.com/webhp?sourceid=chrome-instant&rlz=1C1CHRG_enIN487IN504&ion=1&espv=2&ie=UTF-8#q=Sallie+Mae