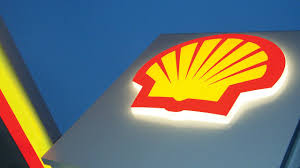 A $25 billion share buyback program was announced by oil giant Royal Dutch Shell after the company reported a 30 per cent in rise in net profit for the second quarter of 2018 year-on-year.
$4.69 billion was the net income attributable to shareholders on a current cost of supplies (CCS) basis which is used as a proxy for net profit, and excluding identified items compared to $3.6 billion reported in the same quarter last year.
However, according to Reuters, the earnings fell short of a company-provided analyst consensus of $5.967 billion.
There was fall of 1.5 per cent in the share so the company following the results.
The key figures for the company in the second quarter of the current year include the following:
The company maintained its quarterly dividend at 47 cents.
The company said that it had completed $27 billion of the 2016-2018 $30 billion divestment program and more than $7 billion of divestments have been announced or are in the advanced stages.
The company said the earnings "reflected increased contributions from integrated gas and upstream, partly offset by lower earnings in downstream." While upstream denotes the exploration and production of oil business, downstream primarily relates to its refining process business.
The beginning of a share buyback program "of at least $25 billion in the period 2018-2020, subject to further progress with debt reduction and oil price conditions" was also announced by Shell.
While welcoming the good earnings for the quarter, Shell CEO Ben van Beurden tolds in a television interview that there are a number of fronts that the company has managed to deliver on.
"We have delivered on the synergies, on cost takeout, on capital discipline, we're delivering on growth and we've protected the dividend ... And now, indeed, our cash flow and the paydown of our debt has brought us to the point where we are confident to launch a $25 billion share buyback program," he told during the television interview.
"Our earnings are solid. If you look at integrated gas (it was) a very good quarter and twice as good as the same quarter last year. Upstream (saw) a good, solid quarter — four times as good as the same quarter last year. Downstream is lower ... And now we see a tougher environment for both refining and trading. We saw some higher costs in downstream as well as a result of a heavier maintenance program that we had."
The share buyback program was "another important step towards the delivery of our world-class investment case", Van Beurden said in the earnings statement.
"This move complements the progress we have made since the completion of the BG acquisition in 2016, to reshape our portfolio through a $30 billion divestment program and new projects, to reduce net debt, and to turn off the scrip dividend."
(Source:www.cnbc.com)