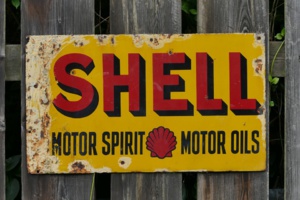 Royal Dutch Shell is an oil giant which has reportedly completed selling out its fifty one percent stake "in its refining business" of Malaysia for a sum of "$66.3m".
The company of FTSE 100 made the sale of its "interest" in the "Shell Refining Company Berhad", whereby incorporating the "125,000 barrel per day refinery" in "Port Dickson to Malaysia Hengyuan International", the latter being a "private refiner".
The company's strategy, as digitallook puts it of concentrating "its global downstream operations in areas where it can be most competitive", bid the company to carry on the above mentioned sale proceeds. The streamlining exercise of operations seen in the oil companies is the result of the drop in the oil price.
At present, the Brent crude's price is near about "$54 per barrel", as compared to its "peak price" of "$115" which was seen in the month of June 2014; whereas by the end of February 2016, the price was slashed down to below "$35".
In Malaysia, Shell remain to the "the leading retail fuels and lubricants provider" of the country. Moreover, Shell stated that:
"…it would continue to supply its retail and commercial customers in Malaysia and will honour commercial arrangements through existing supply agreements".
References:
http://www.digitallook.com/