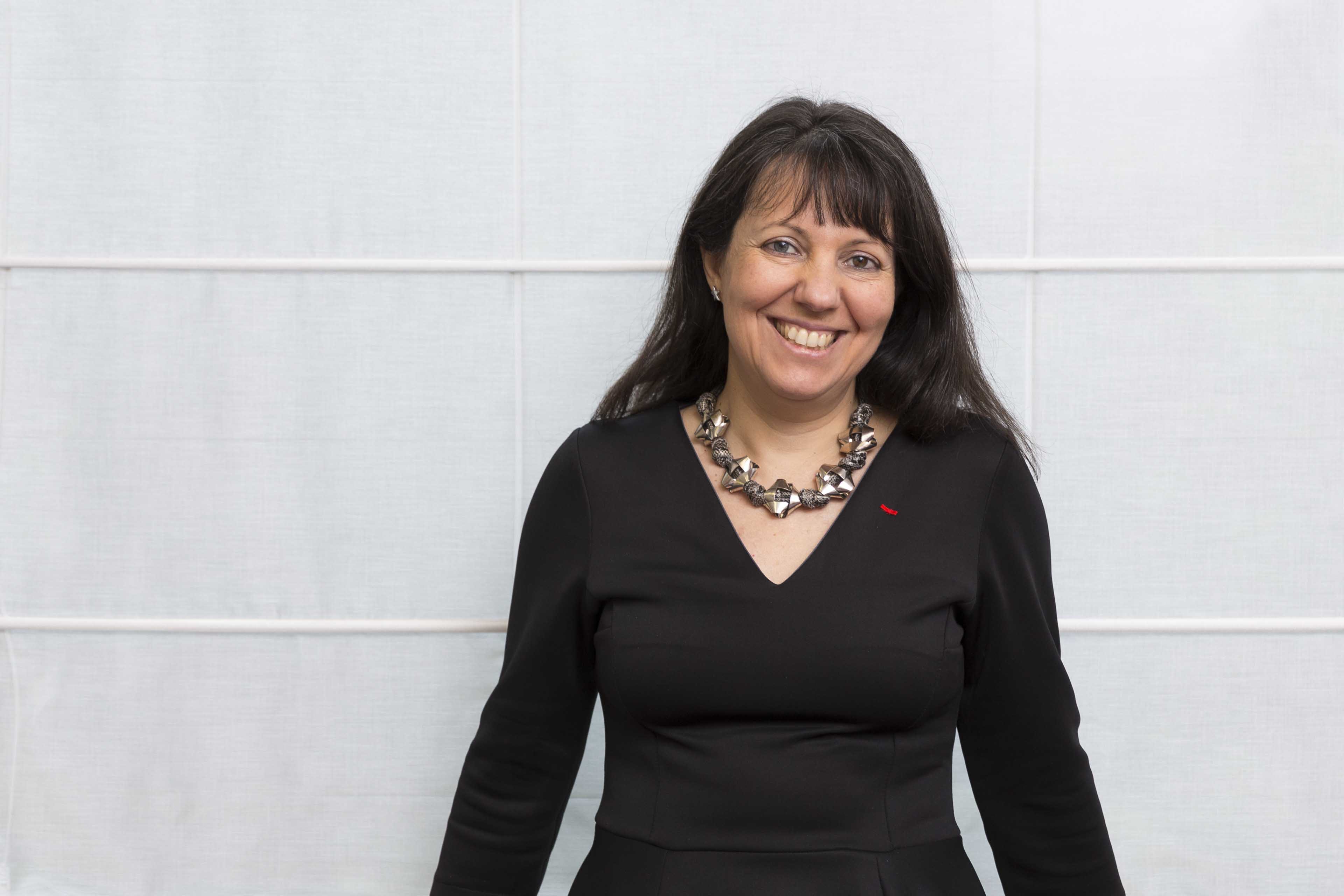 Smart cities: "What the future holds is exciting!", an interview with Carmen Munoz, CEO of French urban lighting company Citelum

You have been operating internationally for a few years now, but could you tell us a little more about Citelum's main activities?

At Citelum we strive to create value in three main areas: urban attractiveness, safety and mobility.
First of all, to improve the overall attractiveness of cities, we work on enhancing their cultural heritage through lighting, for example. Then we tackle the residents'sense ofsafety and how we can improve it as well. Several options are available to our clients, including lighting,as well-placed and well-designed light sourcesmake you feel safer, but alsoCCTVcameras, assisted by artificial intelligence allowing automatic alerts to be generated. There are so manyother protection systems: access control to restricted areas, pedestrian walkways, and so on. We're also involved in the fight against crime, take the city of Albuquerque in the United States for example, where we set up a system to track down stolen cars.
Last but not least,we're concerned with urban mobility,or in other words, reducing traffic. This helpscities generate additional income as well, mostly by supplyingparking or setting up pollution penalties. Also, we provide the urban platform Muse, which allows us to centralize different services in order to create economies of scale.

What are your main projects at the moment?

End of 2017 we were granted the smart city project in Dijon, France, in a 50/50 consortium with Bouygues Énergies Services. The aim here is to centralize the use of the city's public space in a single control center and to renovate urban infrastructures. This includes communication, lighting, traffic management systems, and so on. Our client is forward-thinking and wants to optimize the running ofhis city. It is a remarkable project, coming to a main keystone inApril 2019 withthe implementation of acentralized control system.
In Brazil, I think the Sao Luis cityproject is very interesting. The main goal in this project is to help the city services intervene faster.In India, we are partnering with the Tata group to install 70,000 street lights in the city of Noida in the outskirts of Delhi. The challenge there is to manage activity and speed of execution since India is monitoring its spending very closely. In addition, we are proud to have hired and trained Indian teams to respond to and operate complex systems within a very short period of time.

The city of Copenhagen,another one of our beloved customers, had set a goalof achieving carbon neutrality and really wanted to be able to monitor the results of our systems. We therefore made the Muse application available to them, through which they were able to have real-time access to operating data and energy savings.

We are also present in many medium-sized cities. For example, in Sant Cugat in Spain, which has a population of around 90,000, we are working on a project around centralizing its infrastructure. This is an example of a city which has a very assertive smart city project that is absolutely compatible with its finances. Cities do not necessarily have to be large in order to benefit from some smart solutions which generate savings and provide new services to citizens.
Take Asnières, France, in the Paris suburbs, where we are installing the smart city platform Muse as well and where we are conducting, in partnership with the city, an experiment aiming to reduce urban pollution.

You are present in many countries around the world, however urban planning takes various forms depending on the geographical, cultural and political context. So how do you adapt to all these specificities?

First of all, we are locals wherever we are. Brazilian in Brazil, Chilean in Chile and so on. We have subsidiaries in the countries thatunderstandour clients and their local culture. You do not light a city like Copenhagen the same way you would Mexico City!The same applies to perception of safety. In some regions, light is a major security issue. This is the case in Brazil, Mexico or the United States, but not so much the case in Venice or Copenhagen.
But being global enables us to mobilize expertise by setting up mutual assistance between regions. For example, in Denmark, we needed our Italian teams to train local teams in traffic management. Similarly, in India, where we sent French teams to train the local staff to work on a smart city project.

Copenhagen, Singapore, San Francisco… many urban centers are turning into smart cities. What is a smart city and how does Citelum help local authoritiesmake the transition?

Historically, being a smart city first and foremost translated into the introduction of new technologies and the use of data to provide new urban services and improved efficiency. But it has evolved into a sociological concept that is primarily based meeting theresidents' needs. The smart city is smart because the residents are smart and urban development is based on the expectations of these residents. Therefore, technology is no longer the goal in itself. The smart city is more than just a cluster of technologies.
Citelum thus serves these expectations by offeringtechnological tools such as the use of lighting for data communication, smart and appropriate lighting, centralized control of infrastructures through the Muse digital platform, etc.

Being smart is also about being ecofriendly,so how do you help cities alleviate their environmental footprint?

The fight against global warming is a major challenge for humanity. It is no longer an issue for future generations but for today's population. Cities being the first to suffer the consequences they must also be the first actors to fight it. Cities can take action in three ways:mitigate, adapt andbe resilient.
First of all, mitigation, which consists in reducing CO2 emissions, following the example of Copenhagen in which we were happy to take part, which has the ambitionto become carbon neutral. In this case, it is a matter of reducing waste, saving energy, especially with smart lighting, and so on. Then adaptation, which recognizes that we have already had a dramatically negative impact on the climateand that it is therefore necessary to adapt and to make infrastructures more resilient. For example, in digital projects, it is important to provide systems that can operate in a downgraded condition. Finally, resilience is the set of measures that can be taken to rebuild a city after disasters have occurred. In this case, there is a technological but also and above all a human response. This is essential since after disasters, human collectives must be effective in setting up mutual aid systems. This is when our teams in the field show extraordinary reactivity.

I understand you are also helping improve urban mobility. How do you go about it?

Indeed, we are doing a lot for urban mobility: traffic management, traffic lights, information through signs, etc. We also work with startups to promote soft mobility. For example, we are collaborating with the French startup Geovelo (a mobile application, pioneer in bicycle route planning) in order to couple their tools with our digital platform Muse.
Mobility must also consider the issue of parking since a large part of traffic comes from cars looking for a parking space. In this sense, with Kawantech, in Toulouse, France, we are developing systems to detectfree parking spaces in real-time.

The world has been experiencing a spectacular urbanization movement for over a century, with the world's urban population crossing the symbolic 50% mark in 2007. How do you envision the city of tomorrow?

Despite universal trends, not all cities will be the same because they each have significant cultural characteristics. However, what they must all have in common is a form of frugality and a commitment to the exploitation of local resources. The city of tomorrow will certainly be divided into different islets for distance reasons and soft mobility will have to predominate over car. But for that to happen, the residents will have to be able to access what they need withinshort distance. Nevertheless, what the future holds is exciting and Citelum is thrilled to participate in the societal and political reflections that necessarily accompany urban development.