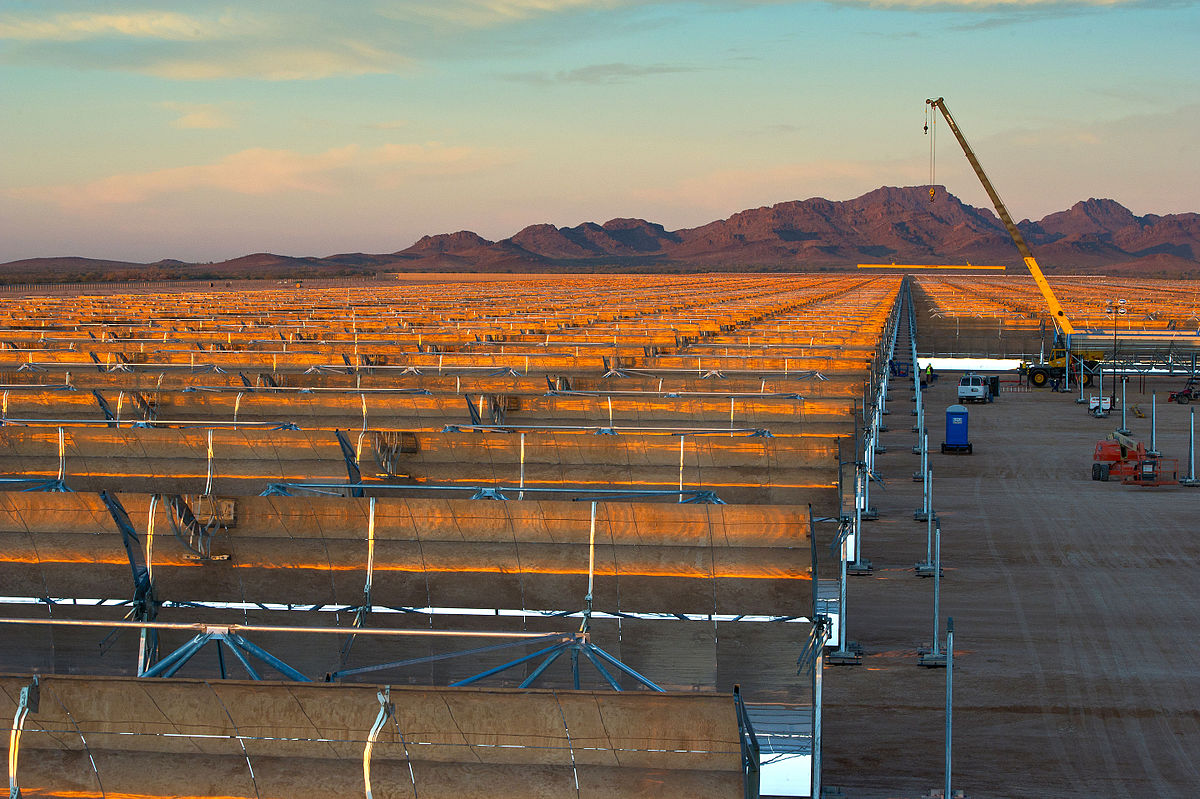 This new hybrid system would convert natural gas and sunlight into a more energy-rich fuel called syngas, which power plants can burn to make electricity.
"Our system will enable power plants to use less natural gas to produce the same amount of electricity they already make," said the Department of Energy's (DoE) Pacific Northwest National Laboratory (PNNL) Engineer Bob Wegeng, who is leading a project of research and implementation related to hybrid power generation using natural gas and solar power.
"At the same time, the system lowers a power plant's greenhouse gas emissions at a cost that's competitive with traditional fossil fuel power," says Wegeng.
This is just one of the additional uses of solar power that is termed as "solar boost" where solar power is used for other purposes other than generation of electricity.
Modern day thermal power plants generate electricity by burning fossil fuel that heats up water to run a turbine to produce electricity.
But in the last few years, many power plants are turning hybrid with the use of concentrating solar power (CSP) systems where the sun is the heat source.
In a study titled 'Enabling Greater Penetration of Solar Power via the Use of CSP with Thermal Energy Storage' sponsored by the National Renewable Energy laboratory, US Department of Energy, researchers Paul Denholm and Mark Mehos concluded that the use of thermal energy storage (TES) in concentrating solar power plants provides one option for increased grid flexibility in two primary ways.
"TES allows shifting of the solar resource to periods of reduced solar output with relatively high efficiency. Second is the inherent flexibility of CSP/TES plants, which offer higher ramp rates and ranges than large thermal plants currently used to meet a large fraction of electric demand. Given the high capacity value of CSP/TES, this technology could potentially replace a fraction of the conventional generator fleet and provide a more flexible generation mix," says the report.
According to the 'Concentrated Solar and Geothermal Hybrid Power Project' report, published in the Geothermal Resources Council (GRC) Transactions, a CSP system in binary geothermal plants could heat the working fluid to a higher temperature to produce more output. The spent brine in binary power plants can also be reheated by CSP either directly or via a working fluid that allows recycling reducing carbon footprint.
The utility of the CSP plants has been augmented by the development of what is known as the Linear Fresnel Reflector (LFR) technology. This technology has many advantages over the more traditional technologies for collection of solar energy and converting them to electricity.
"We've known for a long time that CSP with storage adds significant value, however, we are now able to quantify this value in the language utilities understand," said Mark Mehos, manager of NREL's Concentrating Solar Power program.
"With CSP equipped with thermal storage, you aren't diving as deep into the generation stack, displacing cheaper and cheaper fuel," Paul Denholm said. "You're always displacing the highest-cost fuel."
French Sun CNIM, one of the pioneers of the LFR technology for power generation in CSP plants, says that their research has found that thermodynamic yields can be improved through the use of high-temperature steam and high-performance storage systems in CSP plants. This can help production of solar electricity even in cloudy conditions.
France has already implemented two linear Fresnel pilot plants and is currently building a new commercial plant with this technology of 9MW, named Llo, using superior LFR technology.
This technology is being best promoted in the US where in 2010, Florida Power and Light went online with a 75-megawatt (MW) through CSP booster
,
based on LFR technology, to work with a 1,200 MW combined-cycle power plant near Indiantown, Florida.
Two countries in Africa - Morocco and Algeria - have also set up hybrid power plants of 20 MW each which uses the CSP boosters and LFR technology with new gas-fired, combined-cycle power plants.
These types of CSP based power plants are also useful in industrial areas where such power plants can significantly reduce the carbon footprint. One such attempt has been made by Sun CNIM through its commissioning of the thermodynamic solar power plant module at its La Seyne-sur-Mer industrial facility in France. The pilot project from the Sun CNIM Group, pioneer in CSP plant building and LFR technology, has been operating automatically since its official opening by the Minister for Industry in 2010.
World's largest Linear Fresnel Reflector CSP project was commissioned in Rajasthan province of India with a generating capacity of up to 280 GWh of electricity every year. It can offset over 2.1 million tons of carbon dioxide emissions over a period of 10 years. Based on Sun CNIM's LFR technology, the project required an investment of $330 million, part of which was sourced from a group of banks that included the US Ex-Im Bank and the
Asian Development Bank
.
Nowadays, LFR technology is being viewed as a very cost effective hybrid technology to offer "solar boost". In an article titled "Evaluating the Potential of Concentrating Solar Power Generation in Northwestern India", researchers Ishan Purohit, Pallav Purohit and Shashaank Shekhar write that the LFR technology is seen as a potentially lower-cost alternative to trough technology for the production of solar process heat.
"One of the most important features of the Fresnel lens is the reduction of required material compared to a conventional spherical lens by breaking the lens into a set of concentric annular sections, also known as Fresnel zones," they say.
The CSP plants using LFR technology is expected to do well in Africa given the remoteness and poverty of many regions. The CSP plants using LFR technology is cheaper compared to other technologies as the investment costs per square meter of collector field is lower because of the simpler solar field construction. Moreover, the Fresnel design uses less expensive reflector materials and absorber components, usually imported.
Sun CNIM further claims that the Fresnel system also provides a semi-shaded space below, which may be particularly useful in desert climates for agriculture. This is perhaps the reason why experts say that - in addition to developed countries and some emerging economies like India -, Africa is the focal point for LFR based CSP.