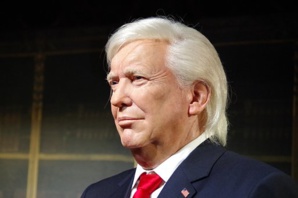 On Tuesday, with the backdrop of U.S. President Donald Trump's visit to Seoul, South Korean President Moon Jae-in said he hopes the visit will be a turning point in efforts aimed at defusing tensions over North Korea's nuclear program.
The two leaders met in Seoul on Tuesday.
The visit marks an opportunity for both Moon and Trump to present a united front against a growing threat from North Korea's nuclear missiles.
Despite their difference in approach over the crisis, both Moon and Trump decided to focus on presenting a united front.
Trump has complained over South Korea's trade agreements with North Korea.
North Korea's leader
Kim Jong Un
has vowed to develop nuclear strike capability that can effectively strike at the heart of the U.S. mainland.
Trump has threatened to pull out of a free trade pact between South Korea and the United States.
References:
https://www.reuters.com