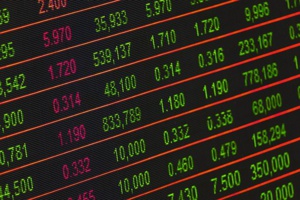 The New York Stock Exchange operators were permitted to use "a so-called speed bump" for "one of its exchanges" on Tuesday, the 16
th
of May 2017. This allowed NYSE to move "head-to-head with upstart rival the Investors' Exchange".
The Intercontinental Exchange Inc. is the owner of NYSE Group, whereby the latter plans on adding a "fraction" of a second's delay in the "incoming and outgoing orders on its NYSE MKT exchange". This step has been renamed as "NYSE American".
Moreover, the NYSE American will be designed on model that is similar to "IEX Group's Investors' Exchange". The same will also include "a 350-microsecond delay". However, "electronic market makers" will be there to put in place obligations that will ensure the ease in "trading of NYSE American-listed stocks".
The speed bump of NYSE has received its regulatory approval from the "U.S. Securities and Exchange Commission", whereby turning into the second exchange of the U.S. that exhibits with "an artificial delay". According to Reuters:
"IEX, which pioneered the device, was thrust into the spotlight before it even had an exchange license when author Michael Lewis featured the upstart in his March 2014 book, 'Flash Boys: A Wall Street Revolt,' which followed the group as it built what it saw as a fairer, simpler market".
Thus, giving rise to "a fierce debate" both from the Wall Street as well as the Main Street. As per Lewis, exchanges grew "profit-hungry" turned towards "high-frequency trading" firms' favour. Therefore, the "speed bump" acts as a levelling device on the markets' playfield. While, John McCrank added:
"NYSE vehemently opposed IEX's exchange application, saying the model was bad for the market, but later said it planned to copy aspects of the newest U.S. exchange in order to better compete".
References:
http://www.reuters.com