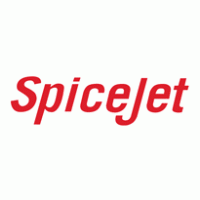 On Friday, the "budget carrier" of India, SpiceJet, showed its consent over buying a hundred "new MAX 737 aircraft from Boeing", while keeping an option open for getting an additional fifty. Likewise, the former plans to ramp up "its fleet", whereby aiming to expand itself in the "fastest growing aviation market" of the world.
According to SpiceJet, the said deal only covers "up to 205 planes" purchase from Boeing, whereby the amount equals to "$22 billion at list prices". However, the announcement made by the company incorporates the fifty five jets' deal which was "already announced" in the year of 2014, while there could be a "possible follow-on order" additional fifty. In the words of the Chairman of SpiceJet, Ajay Singh, while addressing a "news conference in New Delhi, India:
"As part of this transaction have they (Boeing) not only been kind enough to give us good commercial terms but have worked hard to reduce the maintenance cost of the aircraft going forward".
While, a Reuters' source reported on Thursday that SpiceJet could make an order announcement of as many as hundred "new planes". Moreover, Singh added that the "purchase rights" took into account "an option to buy wide-body aircraft for long haul journeys" given the consideration of introducing "low-cost flights over long distances".
In Indian sub-continent, the said deal would be welcomed by Boeing given the potential business boost, wherein SpiceJet turns out to be the "only major customers" amid the dominating "budget carriers" of the ait industry in the country.
In an attempt to win the competitive race in the air industry as it begins to boost amid the increased "demand for air travel", other airlines in India, like IndiGo and GoAir apart from SpiceJet have also "ordered hundreds of new planes". While Reuters reports:
"SpiceJet has about 13 percent of the Indian air passenger market, behind market leader IndiGo, Jet Airways (JET.NS) and state-run Air India [AIRID.UL]".
References:
http://www.reuters.com/