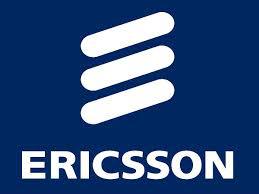 In order to further improve its television and media solutions, which accounts for just over 7% of the company's value and its revenue growth has been somewhat lacklustre over the past few years, Ericsson entered an agreement to buy video encoding company Envivio to further improve its television and media solutions.
This decision came soon after AT&T
T
selected Ericsson to work on enhancing its television experience platform.
The television and media solutions of Ericsson includes operations support system(OSS) and business support system(BSS), television and media solutions as well as mobile commerce.
However, going forward, a steady growth in support solutions revenues can be ensured by the company with a growing focus on OSS & BSS and mobile commerce. Acquisitions such as Envivio will help Ericsson curb the competition and expand its reach even though the market is fragmented with many local players.
With a customer base of over 400 TV service providers and content owners across the globe, Envivio is indeed a good buy for Ericsson.
Prior to acquiring Envivio, Ericsson had acquired Telcordia in 2012 and Sunrise Technology earlier this year in order to strengthen its position in the OSS/BSS market and enhance its support solutions revenues.
Microsoft's Mediaroom and Azuki Systems were acquired by Ericsson in 2013 and 2014 respectively on the television and media front.
Aided by various operational synergies, the spree of acquisitions makes them an attractive proposition for earnings for Ericsson apart from bringing in incremental revenues for Ericsson's support solutions business.
Analysts estimate that the revenues from the support solutions of Ericsson would gradually increase form SEK 12.7 billion in 2014 to close to SEK 15.5 billion over the next six to seven years. EBITDA margins, during the same period, is estimated to grow from 11.5% to 19.5%.
However Ericsson would require to significantly outperform in this area to facilitate a meaningful upside to its value given that the support solutions segment is fairly small relative to the overall company.
Along with a continuously evolving viewing experience, viewers across markets are demanding television access on all their devices. in this scenario, companies like Ericsson are striving to better their solutions to their TV service provider customers.
The acquisition of Envivio would help Ericsson to enhance its portfolio and improve TV experience across devices through Envivio's cloud-centric and software-based video encoding capabilities. To strengthen its leadership position in broadcast with enhanced video compression capabilities, Ericsson can also leverage Envivio's expertise in multiscreen cable and telecom.
While the deal between Ericsson and Envivio is worth $125 million, Envivio generates annual revenues in excess of $40 million. It should be noted here that the primary reason for the acquisition of Envivio at more than 4 times the revenue value of the company was to get hands on the technology of the company and not on the revenue.
At the moment, Ericsson is the market leader in both the OSS and BSS segments. With the changing of the name of the division from 'Multimedia' to 'Support Solutions" in 2012, Ericsson had shifted its focus from other multimedia operations to OSS, BSS, TV and media and m-commerce in 2012 and divested its Multimedia brokering business.
(Source:www.forbes.com)