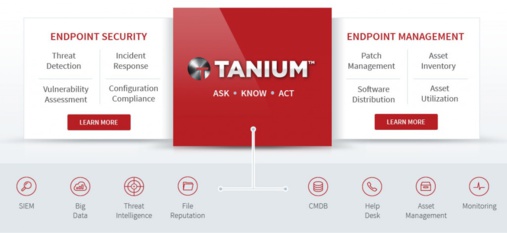 The father and son due inventor and co-founder of Tauim, a cybersecurity startup that helps protect governments and many of the world's largest companies including Amazon, Target, Visa, and Verizo, turned billionaires after they raised $120 million in new funding.
Following the latest round of fund raising by the father son duo - David and Orion Hindawi, their company's net value increased to $3.5 billion, doubling the value of the firm just five months ago.
Tauim is a cyber security firm that provides on-line security for companies and their IT departments which are always under the threat from hackers. This start-up company began its journey in 2007 when the father son duo, who had been working on the endpoint problem for the past 18 years to invent a security system that does not allow down as it scales.
The solution would not scale down even across the world's largest networks and across millions of endpoints. At present the company supplies its security solution to the largest of the organizations in the world and as the client's IT departments have 15 second visibility and control over every end point even across the largest and the most complex global networks.
The stake for the father and son due in their company is slightly over 60% combined. David, 70, is CEO and Chairman of Tanium, while Orion, 35, is President and CTO. The personal valuation of each one of them is also just over $1 billion. This in itself is a rarity where a father son due becomes billionaires after a start up. According to experts, such parent-child billionaire combos are rarely seen outside the realm of inheritance.
After spending the first five years in building a state of the art endpoint management system that lets companies scan and control their thousand of computers and other network-connected devices in real time, Tanium started selling the product in 2012 which resulted in the increase in revenues for the company from $2 million in 2012 to $24 million in 2013 to $74 million in 2014. This year the company is expecting to generate revenues to the tune of more than $200 million in bookings.
Tough the company had not needed any funding since it started selling its products in 2012 and every quarter since then saw profits, the father son due still decided to accept $262 million in total funds in just over a year which includes $142 million from Andreessen Horowitz over the prior two rounds – one in August 2014and another in March 2015.
The miracle start-up however wants to stop accepting any more funding in the near future after the latest round.
"The reason I need this money is so I can stop raising money and go work on my product. There a pernicious cycle in the Valley where everyone is raising money. We wanted to do it big enough so that we don't have to think about it anymore," Orion Hindawi told Forbes magazine.
According to Orion, though the company has been running in profits ever since it has started selling the product, the funds would come in handy to tide over any upcoming slump in the capital markets.
"We sized the round to protect us against a really nasty downturn scenario. I've been doing this for 20 years and have been through three of those. I really think change in some way is going to happen. There's lots of funding going on that's ludicrous," said Orion.
(Source:www.forbes.com)