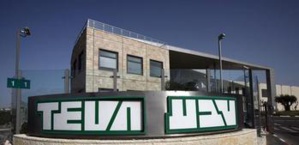 According to Teva's report, the company will pay $ 101 per share of Auspex to expand its portfolio of products for the treatment of diseases affecting the musculoskeletal system.
Share price proposed by Teva is 42% higher than Auspex quote, which at the close of trading in New York on Friday was $ 70.91, reports Interfax.
According to forecasts of Teva, the deal will slightly reduce the adjusted earnings per share in 2015-2016 years, but will positively affect revenues starting next year, and will have a positive impact from 2017.
Teva's shares fell 0.3% in the primary auction in New York on Monday.
Auspex Pharmaceuticals is a biopharmaceutical company specialized in the development of the drugs production to combat diseases associated with disorders of the nervous system.
At the end of 2014, Auspex Pharmaceuticals presented convincing results of clinical trials of experimental drugs SD-809, created for the treatment of Huntington's disease associated with chorea. The effectiveness of drugs was assessed by changes in the intensity of manifestation of chorea according to Unified Huntington`s Disease Rating Scale. Scientists have noted that the intake of SD-809 improved condition of the patients by 4.4 points on the scale, whereas the figure was 1.9 points in the placebo group. In general, the new drug was well tolerated.
In fourth quarter 2014, net income amounted to 687 million dollars against $ 380 million for the reporting period of 2013, the financial report says.
Quarterly sales fell from $ 5.4 billion to 5.2 billion dollars, as it was predicted by analysts.
Sales of generic drugs in the IV quarter declined overall by 8% - to $ 2.5 billion, by 16% in Europe. Sales of the multiple sclerosis treatment Copaxone decreased by 2% - to $ 1.1 billion.
For the entire 2014, sales of Teva remained at 2013 and was 20.3 billion dollars.
Net income increased to $ 3.1 billion, compared to $ 1.3 billion in 2013.
Auspex Pharmaceuticals Inc. is US biopharmaceutical company founded in 2001. Auspex specializes in the creation and commercialization of drugs for the treatment of rare (orphan) diseases. The number of employees is approximately 30 people.
source:
Wall Street Journal
.com