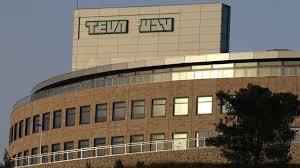 Nati Shohat/Flash90
According to Teva's press release, the boards of directors of both companies unanimously approved the transaction. Allergan will receive 33.75 billion dollars in cash and US $ 6.75 billion in Teva's shares upon completion. The transaction is expected to be completed in the I quarter of 2016.

According to Teva's analysts, sales volume of the combined company after the transaction, completed in 2016, will be about $ 26 billion. According to some estimates, the absorption Allergan's generics business by Teva will be the biggest deal for the Israeli companies.

In addition, on Monday, July 27, Teva also announced the cancellation of the proposal for the absorption of pharmaceutical company Mylan. As previously announced, Teva was willing to pay 41 billion dollars for the absorption of Mylan.

Teva is the world's largest pharmaceutical company for the production of generic drugs, the company owns more than 40 companies for the production of medicines in Europe, Israel and the United States.