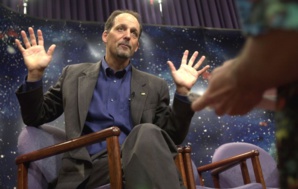 Even in the present twenty first century, women do not receive equal rights and space in the fields of science and engineering as men, reveals a study conducted by "the National Academy of Sciences and the Rand Corporation". The study states that:
"Discrimination and harassment of women in science still occurs at unacceptable levels..."
Unfortunately, the women who stand up for the "sexual harassment" are in return made to face consequences like become the subject of "torrents of online abuse", which may go to the extent of rape or even death. This being a major hurdle for the women in the U.S, the study reveals that almost fifty percent of science and engineering doctorates are women, while the both the work fields together only accounts for twenty eight percent of them.
In fact, over the last decade itself, one sees adverse attitude towards women coming from the renowned figures. The sfchronicle.com reports that almost for ten long years the famous astronomer, Geoff Marcy, from UC Berkeley, continued to harass "his female graduate students" by 'groping' around, kissing and massaging them.
Furthermore, scientist Matt Taylor donned a shirt that had "pinup girls" printed on and made an international appearance which coincided with the very day when "Rosetta Mission landed a probe on a moving comet". In fact, it doesn't end here, the Nobel laureate, Tim Hunt, addressed the "World Conference of Science Journalists" "in favour single-sex labs" as he preferred not to "stand in the way of women", whereby he explained:
"Let me tell you about my trouble with girls … three things happen when they are in the lab. … You fall in love with them, they fall in love with you and when you criticize them, they cry."
The study of National Academy of Science also informs that the resumes of female candidates receive negative reviews; not many female students are trained by male scientists; and above all the fairer kinds also receive "37 percent less grant funding".
The data gathered in the study focus on the male faculties of "science, technology, engineering and mathematics" and found that they "were less likely to believe even quantitative scientific data that gender bias exists in the STEM fields".
Moreover, Jackie Speier writes:
"Last year, I sent a letter to the American Association for the Advancement of Science and expressed my outrage about a Science cover depicting headless, sexualized transgender women. I also asked for a review, a climate survey and a stricter policy that labs could adopt for best practices.
"The editors apologized for the cover, but in June the magazine published a career advice column by Dr. Alice S. Huang telling a female postdoc whose adviser keeps looking down her shirt that she should "put up with it, with good humor if (she) can." Clearly, despite other admirable diversity efforts from the association, there is a problem. That's why I sent another letter to the association last week asking them to become leaders in the fight against discrimination in the sciences".
It is a pity that women have to fight for their existence in these fields instead of concentrating "on discovery", that too in an era when humanity is "exploring the solar system, unlocking the human genome and creating ever more advanced technology", mourns Speier.
References:
www.sfchronicle.com