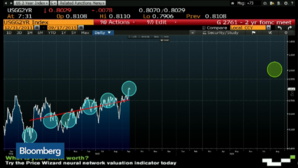 New York – 25 September 2015 – Being the "Plan Administrator" of Lehman Brothers Holdings Inc. informed that the "percentage recovery" of the court filing will be brought to the holders who have Lehman Brothers Holdings Inc. on the 1
st
of October 2015. Moreover, the said distribution will also cover the "various affiliated Debtors" of Lehman Groups.
The eighth distribution of Lahman's company that had attained an aggregated value and was due to "unsecured creditors" which was in pursuant to the "confirmed chapter 11" whereby the total plan was of an approximate amount of "$5.8 billion". Moreover, BusinessWire reports that the said distribution will be inclusive of "$4.8 billion" in account of paying the "third-party claims", whereby including "non-controlled affiliate claims" along with "$1 billion" in account of the settlement towards "Lehman Debtors and their controlled affiliates".
In fact, BusinessWire writes that:
"Cumulatively through the eighth distribution, Lehman's total distributions to unsecured creditors will amount to approximately $105.4 billion including (1) $77.2 billion of payments on account of third-party claims, which includes non-controlled affiliate claims and (2) $28.2 billion of payments among the Lehman Debtors and their controlled affiliates".
Moreover, keeping in line with the plan of chapter 11, "which was confirmed" on the 6
th
of December 2011, while being subject to the "available funds", the ninth distribution of Lehman Debtors to the creditors is likely to take place within a period of five business days, starting from 30
th
March 2016.
The related documents such as "disclosure statement and other filings" along with the filing itself of the "chapter 11 plan" can be availed at
www.lehman-docket.com
whereby the users must click on the "'Key Documents' section". Epiq Systems, Inc. will be receiving any queries in regard to the said distribution as it is the "Debtors' claims agent". The contact info of Epiq Systems, Inc are "1-866-879-0688 (U.S.) and 1-503-597-7691 (Non-U.S.)".
References:
http://www.businesswire.com