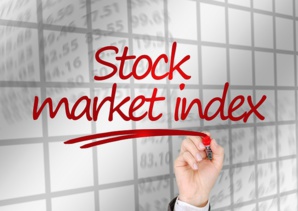 The financial markets across the globe demonstrated the fear of Britain quitting the European Nation, which pushed "Asian and European shares" further down, while pound hit "an eight-week low" ground.
The reduced job openings clubbed with apparent shaky foothold of the global economy is an indication that "even the United States is not ready for the higher interest rates" which the banks are suppose to executive in order to "shore up profitability" in case Brexit takes place, while another fear of European recession has been lurking in the horizon for the past few weeks.
Reuters reports:
"Those concerns came to the fore on Monday, however, as European shares .FTEU3 fell 1.5 percent drop and Asian stock markets logged their biggest falls in four months after a poll late on Friday gave Britain's "Leave" camp a 10-point lead".
In the words of LONTRAD's Managing Director, Zeg Choudhry:
"We're in uncharted territory in front of the Brexit vote, and then there's also the Fed this week. So the wall of worry is quite high at the moment".
"All the banks are a little bit lower, and they're the ones which are likely to get hit. For the next two weeks, you've got to be slightly mad if you've not got your money in defensive stocks."
The Chinese data exhibited poor result as the "fixed-asset investment" fell by ten percent, and stock market touched bay after sliding down by three percent. On the European front the moves were "slightly more subdued", while the "Frankfurt .GDAXI and Paris .FCHI stock exchanges" slipped down by "1.5 percent".
However, a note from "Deutsche Bank strategists" stated:
"In the case of a 'Leave' vote in the UK referendum ... we expect UK equities to outperform the European market, given the likely GBP (British pound) depreciation in such a scenario as well as the market's defensive sector structure".
While, another note from Swiss group's economists stated:
"If activity does slow further beyond the end of the second quarter, the market is likely to rapidly start considering how (the Bank of England) may choose to enact any further easing".
Furthermore, the European head of the "Global Markets Research" in Bank of Tokyo-Mitsubishi's London branch, Derek Halpenny, said:
"While the pound is the worst-performing G10 currency versus the dollar this year, the yen is by far the best".
"The continued surge of the yen will lift expectations that the BOJ may surprise the markets and announce some additional monetary easing."
References:
http://www.reuters.com/