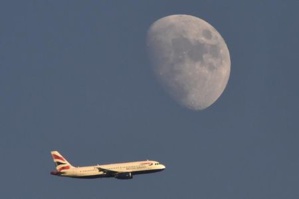 The "operating profit" of the "International Consolidated Airlines Group" witnessed a fourteen percent passenger revenue growth ere some "exceptional items" went up by sixty eight percent.
The airline group of FTSE 100 came up with its results on Friday the 26
th
February 2016 for the entire year of 2015, whereby ending with 31
st
December 2015.
The results displayed a rise from "€17.8bn" to "€20.4bn" in the passenger revenue for the entire year's performance, with that the total revenue jumped from "€20.2bn to €22.9bn". According to the posts of the company, the previous year's "operating profit" stood at "€1.39bn", whereas in 2015, before "exceptional items" the same profit figures were at "€2.34bn".
Moreover, Digitallook informs:
"Passenger unit revenue per available seat kilometre (ASK) jumped 5.4% from 7.08 euro cents to 7.46 euro cents".
The total dividend for the entire year came to "20 cents" as "a 10 euro cent per share final dividend" was proposed. There are expectations in the IAG that even the year 2016 will prove as fruitful, if not more, as the year of 2015, whereby it looks forward to "generate an absolute operating profit increase" like 2015.
Furthermore, the revenue trend for the first quarter of 2016 also broadly encourages the company's expectations. Willie Walsh, the chief executive of IAG, thinks that it is "strong set of full year results" which also incorporates the "€35m contribution" made by the "Aer Lingus" to operating profit, since it joined IAG from the month of August 2015. In his words:
"These results are in line with our recent target and have exceeded our original 2015 operating profit target of €1.5 billion that we set in 2011".
"It's undoubtedly been a good year but it's also been challenging with extreme volatility in the currency and fuel markets. The benefits gained from lower fuel prices have been partially offset by the stronger US dollar."
References:
http://www.digitallook.com/