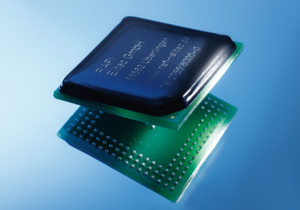 Dublin – 07 December 2015 – Research and Markets group has made an announcement informing the new addition into the Chinese market, whereby it reports about the "Semiconductor Packaging and Test Market in China 2015-2019".

According to the predictions made in the report the Chinese market will witness the growth of the "semiconductor packaging and test market" within the period of 2014 to 2019 at "a CAGR of 7.05% by revenue".

In fact, the report also goes by the titles of "Semiconductor Packaging and Test Market in China in 2015-2019" and bases itself on a market analysis that was conducted at a certain depth as oppose to other superfluous ones, the said study also incorporates industry experts' inputs.

The main focus of the study lies on the "landscape of semiconductor packaging and test market" of China along with the potential opportunities, the sector has to offer in the near future.

Moreover, the study report also takes into consideration the opinions of the "key vendors" who mainly operate the semiconductor's market through a discussion. Following is a list of 'key topics' that were covered in the discussion, as enlisted by BusinessWire, reflecting the segments and sub-segments of the market:
IDM (integrated devices manufacturers)
Outsourced semiconductor assembly and test (OSAT)

Furthermore, keeping the present market status in the picture, the report also extrapolates to the "growth prospect" of the semiconductor packaging market. Additionally, various frequently asked questions regarding the market growth were also answered, whereby the questions are enumerated below:
What will the market size be in 2019 in terms of both revenue and unit shipments and what will the growth rate be?
What are the key Market trends?
What is driving this market?
What are the challenges to market growth?
Who are the key vendors in this market space?
What are the market opportunities and threats faced by the key vendors?