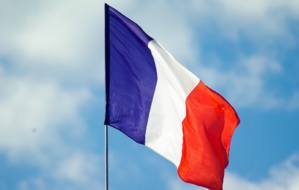 pixabay.com
As a result of the investigation conducted in Clark County Nevada (the administrative center is Las Vegas), the prosecutor's office issued a warrant for the arrest of Thomas Fabius, son of the current French Foreign Minister Laurent Fabius. According to US law enforcement, in 2012 he wrote unsecured checks in amount of $ 3.5 million trying to cover debts to several Las Vegas casinos. Since that time, Societe Generale and other French banks, upon which the checks were written, failed to transfer money due to lack of funds in the client's account. Now, if the son of the Foreign Minister of France sets foot in the United States, he will be immediately arrested, told the press secretary of the District Prosecutor's Office.

French opposition immediately seized the moment to attack their political opponents. Particular outrage of politicians was caused by the fact that Thomas Fabius was engaged in forgery of financial documents on June 15, while on June 16, his father officially took office. The leader of the "National Front" Marine Le Pen urged Laurent Fabius retire. "It is incomprehensible that the actions of the Minister may be influenced by considerations of a personal nature - especially those for which he may be subjected to pressure. And, notably, actions of the minister, who is constantly in talks with the US on major issues", - said the "National Front" press secretary in the Friday's press release.

As noted by French press, the news can play against the plans of the socialist government of Francois Hollande. At present, the country's parliament has scheduled a meeting of business community and trade unions representatives, which will discuss prospects of extending minimum seniority required for pensions. As newspapers note, some may protest against the idea of working longer, when children of ministers squander money, which they would not earn in a lifetime, during few hours.

The scandal is not the first in life of the 33 year-old son of the French minister. In 2011, he was sentenced to € 15 thousand penalty for misuse of € 90 thousand, assigned to him by an investor. There is another investigation, being carried out since 2013. It relates to Thomas Fabius's purchase of 280 sq. m. apartments from the famous French director Claude Zidi for € 7 million. French newspaper Le Point drew attention to the fact that the son of the official did not pay taxes. The press suggested that Thomas Fabius received the proceeds from gambling.