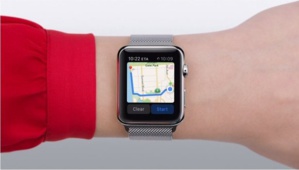 At the largest or even the modest tech companies based in Silicon Valley or following same philosophies of tech based businesses, location or navigation software forms the backbone or safety blanket for countless applications and features of their products. For the mega tech giant Apple Inc. who came to the party a bit late, it has been a time of catching up to the other players.
Following that principle, Apple confirmed on Sunday via a public statement of its purchase of Coherent Navigation, a Bay Area global positioning company for an undisclosed amount further strengthening Apple's location services and technology. Furthermore, Apple has gone ahead to maintain silence on terms and conditions involved in this acquisition.
Apple has declined to comment on this acquisition further by mentioning they do not publicly discuss their company policies by releasing a statement that read "Apple buys smaller technology companies from time to time, and we generally do not discuss our purpose or plans" via an email. Even the website of Coherent Navigation is now unreachable too making approaching them for a comment quite impossible.
Founded in 2008, Coherent Navigation was a small start up firm that worked on creating navigation services for commercial purposes based on partnerships with companies like Iridium, the satellite network operator and Boeing, according to a description on the LinkedIn page of Paul Lego, the company's former CEO.
Since its inception, the value of technology put forward by this company has only risen consistently. Coherent Navigation developed tech on high-precision navigation systems, technology that is far ahead than many consumer-grade global positioning systems, and shown to be typically accurate to within three to five meters. In the past, Coherent Navigation has also delved in robotics projects and autonomous navigation. And according to previous job listings for the company it has been part of projects for the Defense Department.
It is now shrouded in uncertainty as to how particularly Apple will employ the company's technology or services, or if the company would even merge its previous work into Apple's current products.
The purchase, first relayed by the tech site
MacRumors
, is another in a series of location technology based service acquisitions made by Apple over the past six years. The acquisition of Placebase, a relatively small mapping service, in 2009 indicated Apple's transition towards developing its own technology for accurate mapping. Over the following years, Apple Inc. purchased up a string of companies in much the same fashion, including Hopstop and Locationary.
Many of these acquisitions were part of a wider and calculated plan to move away from the dependence on Google Maps, Google's widely used navigation service. In 2012, Apple released its own mapping service to compete with Google maps. By employing in-house technology as well as some licensed from a Dutch digital mapping company called TomTom they replaced Apple's old mapping application, which was inspired from Google Maps. The string of recent acquisitions can very well be Apple Inc.'s effort in remodelling or completely scrapping their own Apple maps which has been facing heavy criticism for its subpar performance.
These days the competition over location-based services has been intensifying rapidly with some of Silicon Valley's largest tech companies vying for more control and autonomy over the next big find based on these technologies.
Seen quite recently, a coalition of German automakers has been competing with Uber, the ride-hailing start up, to acquire Nokia Here, the digital mapping arm of Nokia, the Finnish tech company. If Uber ends up as successful in that endeavor, this move will help reduce its dependence on Google's mapping service, which currently forms the framework for a major part of Uber's technology for its navigation.
References:
http://bits.blogs.nytimes.com/2015/05/17/apple-acquires-coherent-navigation-a-mapping-start-up/?ref=technology