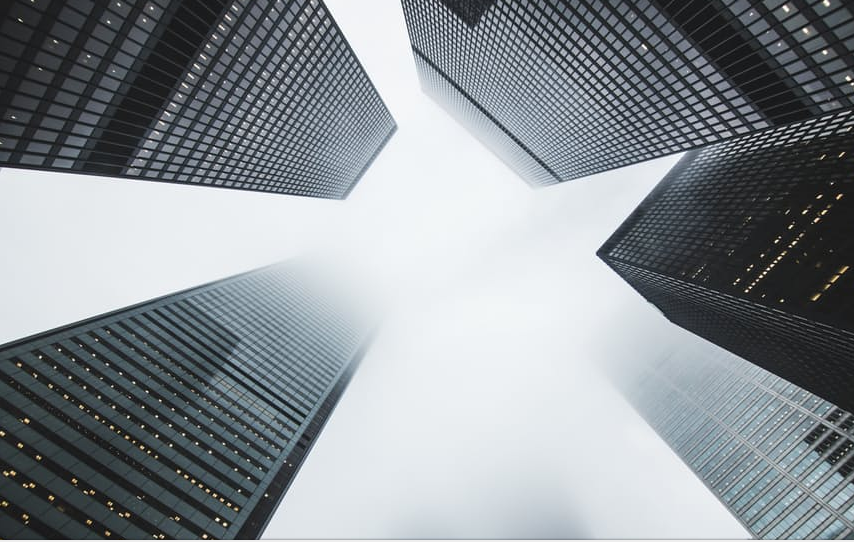 The study compiled a ranking of countries that have the best tools to stimulate economic growth in the future.

The list is similar to annual ranking of the World Economic Forum, yet SolAbility uses other criteria, as there is less emphasis on international credit ratings of countries.

SolAbility draws its conclusions basing on a "competitive model that includes all of pillars of sustainable growth: availability of natural capital, country management, intellectual capital, resources, social cohesion".

Each country gets a certain number of points out of 100. Below are the top 10 countries that received more than 50 points.

10. Austria

Score: 53.8

Located in the Alpine region, Austria, takes 29th place among the largest economies in the world. The country's population amounts to 9 million people in total. This is a developed industrial-agrarian country, one of the most advanced in Europe. The Austrian economy is characterized by relatively low levels of inflation and unemployment.

Approximately 2.2% of GDP come from agriculture and forestry, 32.3% - from industry, energy sector and construction, 65.5% are received from service sector, trade, transport and communication, banking and insurance systems.

One third of total industrial production falls on the public sector.

9. Luxembourg

Score: 53.8

This country is known as a paradise for bankers, and a headquarter for President of the European Commission Jean-Claude Juncker.

It is one of the richest countries in Europe with the highest level of life. The city of Luxembourg is home for many EU organizations. Favorable tax conditions and offshore areas attracted about 1 thousand investment funds and more than 200 banks in the country's capital.

8. Ireland

Score: 53.9

Ireland's economy is modern, relatively small, and trade-dependent.

The agricultural sector, which once played a dominant role in the system, is now being replaced by the industry, which accounts for 46% of GDP, about 80% of exports and 29% of the workforce.

Ireland's economic growth is driven by exports. Its development also enhanced by increase in consumer spending and recovery of construction and business investment.

7. Switzerland

Score: 54.4

Switzerland is an example of one of the most developed countries with one of the most stable economies in the world.

Policy of long-term maintenance of monetary and banking secrecy created a place where investors are more confident in the security of their assets. As a result, the Swiss economy is becoming increasingly dependent on constant inflows of foreign investment.

Small area of the country and high labor specialization made industry and trade key economic resources for Switzerland.

6. Slovenia

Score: 54.8

Now, Slovenia is a developed country with a prosperous and stable economy. GDP per capita is 88% of average for the 27 European Union countries.

Slovenia has well-educated workforce and developed infrastructure. The country is located at the crossroads of major transportation routes.

On the other hand, level of foreign direct investment is one of the lowest. Slovenia's economy was severely affected by the European economic crisis in the late 2000s.

Nearly two-thirds of people are employed in the service sector.

5. Iceland

Score: 56.0

This isolated island nation with a population of less than 400 thousand people regularly ranks high in various international rankings.

Economy of Iceland is close to Scandinavian type, which allows the country to be one of the most economically developed countries in the world.

The only weak macroeconomic indicator is high inflation, which was more than 10% before the crisis. Later, however, it has not been replaced by deflation, as in many developed countries, and only dropped to 3-4%.

4. Denmark

Score: 56.0

Denmark is an industrial-agrarian country with a high level of development. Share of industry in national income amounts to more than 40%.

The country is on the 1st place in the world in terms of foreign trade turnover per capita. Main export commodities are engineering products, meat and meat products, dairy products, fish, pharmaceuticals, furniture.

With very modest supply of natural resources, the Danish economy relies almost entirely on human resources. The services sector occupies a large part of the labor market and the economy as a whole. Development of market economy of Denmark is dependent on imported raw materials and foreign trade.

3. Finland

Score: 56.2

Finland is one of the most economically developed EU countries outside the euro area.

Finland have long been widely known for its political stability, openness of the economy, advanced infrastructure and reliability of telecommunications, as well as high level of cooperation between enterprises, scientific and technological centers and universities.

In addition, the country's competitiveness is ensured by other important factors, such as fast development of new technologies, highly-educated population, and favorable business climate.

2. Norway

Score: 59.4

Oil-rich Norway took 2nd place in terms of economic competitiveness. Key sectors of the economy, particularly the oil sector, are controlled by the state. The first gas production field in the North Sea was opened in 1971.

Although the country has other natural resources (forests, minerals, water resources), the oil sector provides 30% of the budget's revenue.

1. Sweden

Score: 60.9

Sweden possesses developed, export-oriented economy. The main resources are timber, hydropower and iron ore.

The country has a modern infrastructure, excellent internal and external communications, and highly skilled workforce.

About 90% of goods are produced by private companies, such as Ericsson AB, SKF, Alfa Laval Group, IKEA, AGA, Dino Nobel, of which approximately half accounts for engineering. Only 2% of GDP comes from agriculture.