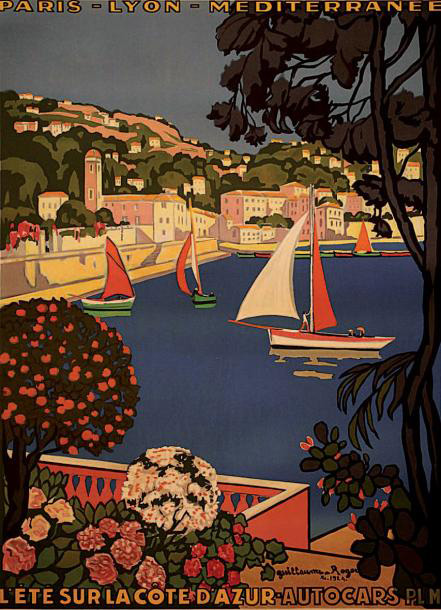 €3,625 Guillaume Roger (1867-1943), P.L.M. L'été sur la Côte d'Azur. Le port de Saint-Jean-Cap-Ferrat, November 1924, imprimerie Lucien Serre & Cie, Paris, 107 x 77 cm (42.13 x 30.32 in). Paris, Drouot, May 14, 2014. Yann Le Mouel auction house.
Travel poster prices have gone up considerably in recent years. These advertisements, especially those bearing the signatures of the medium's greatest names, are in high demand. Popping up in train stations as rail travel grew in the late 19
th

century, their goal was to entice middle-class vacationers. France was a trailblazer in the history of posters. At first their quality was poor: talented artists deemed them unworthy of their attention. Posters by Hugo d'Alesi, René Péan, Roger Broders and Cassandre did not start appearing until the 1920s, the period most sought after by collectors today. Prices shown include fees. Click here to read more.