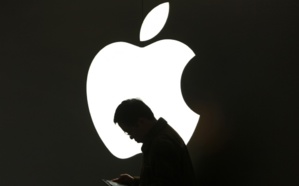 In what would be considered a win for the U.S. Justice Department, a federal appeals court upheld a judge's ruling, which stated that Apple Inc. (
AAPL.O
) had conspired with 5 publishers to inflate e-book prices.
The 2nd U.S Circuit Court of Appeals, ruled 2-1 in agreement that the conspiracy had violated federal antitrust law, and that the judge was right in imposing an injunction to prevent a recurrence of such an incidence.
The ruling would compel Apple to pay settlements of over $450 million on account of a class action with 33 state attorneys general and lawyers, unless Apple files another appeal and wins. The settlement was conditional on Apple's civil liability being upheld.
After this judgement, Apple Inc. released a statement stating no wrongdoing on their part, and also said,
"While we want to put this behind us, the case is about principles and values".
Circuit Judge Debra Ann Livingston said Apple's actions "unreasonably restrained trade", rejecting Apple's argument that the company acted independently on its own business interests. Livingston wrote, "The district court did not err in concluding that Apple was more than an innocent bystander."
Bill Baer, Assistant Attorney General, welcomed the ruling. He stated that this decision confirms, that it is unlawful for any company to involve itself, in a price-fixing conspiracy, no matter what their role or reason for involvement is.
The appeal follows a decision given by U.S. District Judge Denise Cote in Manhattan on July 2013, which mentions Apple's "central role" in the conspiracy with publishers to eliminate competition in retail prices and raise prices of e-books.
The Justice Department said that this scheme caused some e-books to cost more at $12.99 or $14.99 compared to prices of $9.99 charged by
Amazon.com
Inc (
AMZN.O
).
Justice Department revealed that CBS Corp's Simon & Schuster Inc, News Corp's HarperCollins Publishers LLC, Lagardere SCA's Hachette Book Group Inc, Verlagsgruppe Georg von Holtzbrinck GmbH's Macmillan and Penguin Group Inc, were the publishers who conspired with Apple Inc.

Professor Keith Hylton of Boston University School of Law said this ruling approved an "expansive view" of the law by making Apple Inc. to be liable for its actions under a less-stringent standard than it advocated.

He said, "The DOJ could feel emboldened in pursuing those cases with this theory of conspiracy."

Contrary to the ruling, U.S. Circuit Judge Dennis Jacobs said that he would have overturned Cote's 2013 ruling. He expressed that he found Apple's practices to be pro-competition by taking on Amazon, which has a monopoly on about 90% of the market.
Jacobs wrote, "Apple took steps to compete with a monopolist and open the market to more entrants, generating only minor competitive restraints in the process."
Livingstone opposed Jacobs' theory on grounds that it, "endorses a concept of marketplace vigilantism that is wholly foreign to the antitrust laws."
The case is registered as U.S. v. Apple Inc, 2nd U.S. Circuit Court of Appeals, and No. 13- 3741.
References:
http://www.reuters.com/article/2015/06/30/us-apple-ebooks-decision-idUSKCN0PA1RS20150630