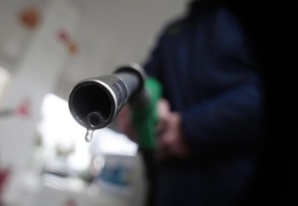 Following the financial crisis of 2009, this has been the first time that the United States has witnessed the oil trade market below "$40 a barrel". The recorded trend of Friday showed that the market ended at a two percent lower margin which is a two way indicative that points at the oversupply of U.S. market along with the weakening manufacturing sector of Chinese market. This has been also a notching point of the "longest weekly losing streak" over three decades.
The crude oil prices in the U.S. went below the "$40 threshold" due to the addition of "two oil digging rigs" that took place last week, which has been the fifth increment consequently, revealed the weekly data. The introduction of new rigs after the second quarter has become an issue of concern as the "sale production is proving slow" to reply to the reducing market prices. Consequently, a "global gut" lurking even more is being prolonged.
"'Everyone is still looking at it saying 'Wow, you still don't have production coming down,' said Tariq Zahir, founder at Tyche Capital in Laurel Hollow, New York".
Moreover Reuters informs that:
"U.S. October crude CLc1 settled 87 cents, or 2.1 percent, lower at $40.45 a barrel, having touched a new 6-1/2-year low of $39.86 a barrel. Front-month U.S. crude has fallen 33 percent over eight consecutive weeks of losses, the longest such losing streak since 1986".
Likewise, the U.S. market through a series of loss in its trading market as "U.S. RBOB gasoline futures RBc1" failed to meet a contract demand following a fire that started in its manufacturing unit at Delaware refinery "at PBF Energy Inc's 182,000 barrels per day Delaware City". Moreover, the Brent oil LCOc1 also hit its lowest price at "$45.07" almost at the verge of coming below $45 per barrel, although it ended at "$45.46 a barrel".
The fall of energy market came earlier than expected as the global currency and the stock markets "joined an extended rout across raw materials this week". Likewise the fall was accelerated on Friday as displayed by the date in "China's factory sector" which is a "huge user of many commodities". There are reports that the most oil traders showed unwillingness to fight the "deepening gloom" as the demand continues to grow from the "world's second-biggest oil user" while there could a "significant" amount of surplus stock of oil this autumn in the U.S. The London brokerage PVM Oil Associates' director, Robin Bieber says:
"The market is stuck in a relentless downtrend".
"The trend is down - stick with it."
References:
www.Reuters.com