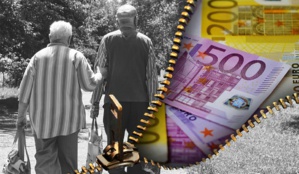 Digitallook reports that overall the deficit of "pension funds" in the United Kingdom has grown by "£100bn" within a month's time, whereby totalling to "£710bn". Moreover, the PricewaterhouseCooper's research showed that the liability of the UK's "pension scheme" totals up to "£2,160bn", while the entire assets in possession amounts to only "£1,450bn".
The decision of Britain to quit the EU has affected the "gilt yields" to lower, while the companies needed to cover up the differences in order to "meet future pension payouts". Moreover, the Digitallook also informs that:
"Yorkshire-based plastic and LED firm Carclo has had to retract a previously announced dividend payout to its shareholders in October, following the drop in bond yield levels. A statement from the company said that the increase of its pension deficit would 'extinguish the company's available distributable reserves'".
The ten year gilt's yield fell "from 1.3%" to "0.61%" before the decisive voting session. While, the pensions' Global Head of PwC, Raj Mody, added:
"The challenging environment for pension funds is likely to endure for several years, companies and pension fund trustees should ask themselves if gilt yield measurements are still relevant for them when deciding how to measure and finance the deficit".
References:
http://www.digitallook.com/