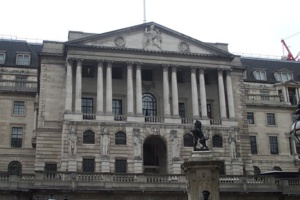 On Tuesday, Dave Ramsden the new
Bank of England Deputy Governor
disclosed that he was in no hurry to raise interest rates since he sees very little inflationary pressure in Britain's labour market.
"Measures of domestically generated inflation are consistent with there still being some slack in the economy," said Ramsden in a series of written answers submitted to a committee of lawmakers in Britain's parliament.
"They generally remain a little below levels consistent with the 2 percent target. Despite continued robust growth in employment there is no sign of second-round effects onto wages from higher recent inflation."
Last month, the Bank of England had surprised investors when it stated that it could hike up its rates which in turn could increase borrowing costs "in the coming months".
Financial markets are betting that BoE is likely to decide on its first rate hike at its next policy meeting on November 2.
The BoE believes that following Britain's departure from the EU, the growth of its economy will slow down, in comparison to before and is not likely to generate sufficient inflation due to lower migrations and weaker investments from companies.
Much of Britain's economic loss stems from the fall of the pound since last year's shock referendum results.
In his written answers to British lawmakers, Ramsden, who was earlier the top economic adviser to Britain's finance ministry, said that there were signs that Brexit related uncertainties were weighing on companies based out of the UK and that business investments could turn out to be weaker than the BoE's central forecast.
"I see a real risk that as a result of the process of Brexit and the evolving uncertainties around it, business investment could turn out weaker than in the central forecast," said Ramsden.
"If this were to happen then business investment growth would not necessarily compensate for sluggish consumption growth over the forecast."
References:
reuters.com