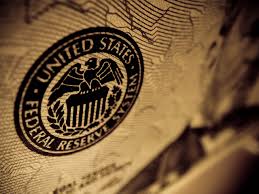 Suggesting that
two interest rate hikes are likely this year,
a Reuters poll says that growing concerns about weak global growth and inflation are unlikely to deter the U.S. Federal Reserve from tightening policy.
With some market players suggesting it was a mistake and that Chair Janet Yellen may have to backtrack, the Fed's December decision to raise rates for the first time in nearly a decade has been under scrutiny recently.
But most economists disagree.
Another Fed rate hike would come in the second quarter, predicted the poll of over 80 analysts adding that one more was likely towards the end of the year. This would leave the US bank rates between 0.75 and 1.00 percent.
The growing divide between the economists and the financial market was underscored by the poll as the economists predicted one less rate hike than they forecast in a survey taken last month but still more than financial markets expect.
"Unless the economy rolls over, there is still a very high likelihood of at least one rate hike this year," said Sam Bullard, senior economist at Wells Fargo.
In contrast with markets pricing in just a 1-in-3 chance, a 75 percent chance was assigned for at least one hike this year by analysts who answered an additional question.
The economists expect the Fed to have raised rates four times to 1.25-1.50 percent by mid-2017 while the markets predict no move until that time by the Fed.
Despite persistent worries over slowing growth in China and volatile financial markets, Yellen also indicated the Fed is likely to stick to its plan of gradually raising rates this year in her testimony before U.S. Congressional panels last week.
Four rate rises in 2016 was suggested by the Fed's dot plot at the December policy meeting. Fed's dot plot is a colloquial name for a chart in the central bank's quarterly "Summary of Economic Projections". Economists however viewed it as being too aggressive and they assigned a less than 10 percent probability to that path.
"The Fed dots are very likely to come down again in March. The question is whether the Fed dots remain relevant at all," said Thomas Costerg, senior U.S. economist at Standard Chartered.
Costerg expects the Fed to cut rates by the end of the year and said the risk of a recession is high and he is the only forecaster in the survey who expects that.
There is a 20 percent chance of a U.S. recession over the next 12 months, up from last month's 15 percent and December's 10 percent according to the poll median.
With growth expected to average 2.2 percent and CPI inflation 1.3 percent, annual growth and inflation forecasts for 2016 were also downgraded from last month. The January's rates were 2.5 and 1.6 percent respectively.
Remaining largely unchanged from January's predictions, it is expected that the core PCE prices - the main inflation gauge monitored by the Fed - will average only 1.5 percent this year and 1.8 percent next.
"This is as good as it gets and if the Fed wants to have a buffer in the form of higher interest rates ahead of the next recession, now is the time to act," said Handelsbanken's U.S. economist Petter Lundvik.
(Source:www.reuters.com)