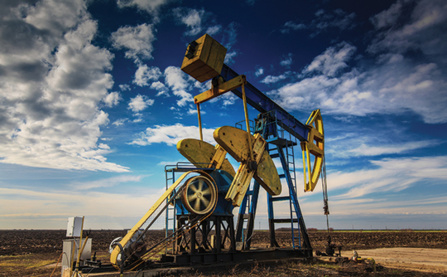 Obama's new set of rules for fracking operations on federal as well as Indian lands caught up in the middle of controversies. Hydraulic fracturing is a method of forcing water, sand and also chemicals into the well to obtain oil & gas. The drilling technology, fracking have vital importance as it has unlocked vast oil & gas reserves across the entire US, but rising concerns about its environmental impact have pulled it into controversies. Fracking has played a remarkable role in transformation of the US energy landscape in the past decade. With the implementation of non-conventional method of oil & gas production through shale formations since 2000, the companies found hydraulic fracturing more profitable to extract oil & gas. This has set the stage for astonishing energy boom across the US with oil production climbing to record highs since 1980. It further facilitated a remarkable transformation of the US energy landscape as the leading crude oil importer is now on the path of attaining energy self-sufficiency.

The crucial points set in the new fracking rules is disclosed by Bureau of Land Management. The oil & gas companies, with its exploration assets on Federal and Indian lands will be required to disclose the chemicals used 30 days after fracking of the well. Moreover, the drillers, with the help of integrity tests conducted on each drilled well should ensure that the chemicals used in hydraulic fracturing has not leaked out to the adjacent groundwater. The oil & gas companies will also be needed to store the waste water which flows out after fracking into tanks, however they will not be permitted to use pits. Presently, the Federal regulation for drilling are about 30 years old and are thus lagging behind the growing complexities of advanced technology of latest hydraulic fracturing operations.

However, these regulations will only be applicable to federal lands and not state owns lands or private lands. Around 92,000 well are operating on the Federal lands, most of which are oil & gas fracking wells and accounts for nearly 11% of gas drilling and just 5% of oil drilling activities.

Obama government is hopeful that these regulations will become industry standard rules particularly in the states which does not have any set rules for well drilling. The US government has considered the Bureau of Land Management (BLM) action as a move towards harmonizing public well-being and safety worries along with maintenance of regulatory certainty thereby allowing the oil & gas companies to progress and produce responsibly.

The new standards require companies to submit detailed information about every proposed operation, including the location of faults and fractures, the depths of all usable water and the depth of estimated volume of fluid to be used. Many have criticized the regulation which requires the energy industry to remain dependent on the FracFocus website. While other environmentalist stated that the mandate fails to match government's speech for fighting high-carbon industries which creates adverse impact over the climate.