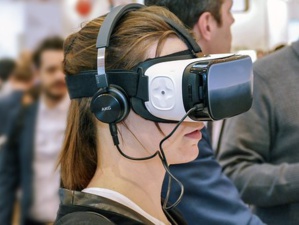 The subsidiary of BT, Openreach is in possession of the U.K's most "telephony and broadband infrastructure", while it is also in the helm for their operations. In an announcement, Openreach revealed that it is going to undertake "a major expansion" for its "engineering workforce" whereby it has planned a recruitment of "1,500 trainees".
The said step was taken to "improve customer service" along with investing "in the operation of its network". In the coming eight months, Openreach will be taking in recruitments from all over the United Kingdom, for extending "its fibre broadband network". As per the "Secretary of State for Culture, Media and Sport", Karen Bradley, the government programme under the "£1.7bn rollout" has taken "superfast broadband" to over "nine out of ten homes and businesses in the UK", while it continues to reach out to "thousands more" on a weekly basis.
In his words:
"Openreach engineers have played a pivotal role in helping deliver this, and these 1,500 new recruits will be a fantastic addition to our thriving digital economy."
Through the "groundbreaking approach to recruitment", as termed by the board of Openreach, the "potential candidates" will be given the chance to "discover exactly what life as a field engineer involved", while virtual reality will help in the same. Moreover, the company has reported of "trialling a VR experience" to provide the "interested applicants" with an "experience climbing a telephone pole or exploring the local exchange building in immersive 3D", mimicking a real engineers prospective.
The new recruits will be joining a "tailored 12-month accredited learning programme" that will also give "on-the-job experience", eventually leading to the "attainment of an externally recognised qualification for IT, software and telecoms professionals", while the C.E.O of Openreach, Clive Selley, stated:
"Improving customer service is our number one priority so we're investing in our people to make sure we deliver".
"Our customers need us to install new lines and repair our network faster than ever, and by increasing the number of people working on proactive network maintenance, we can fix more issues before people even notice them."
In fact, Selley has informed that Openreach continues to roll out "superfast broadband services", while pouring out "big investments" in the network for taking "ultrafast broadband" to around twelve million homes by the end of the year 2020:
"We want to recruit the very best people to help us on that journey and our new trainee engineering roles will offer people the hands on experience they need to succeed."
References:
http://www.digitallook.com