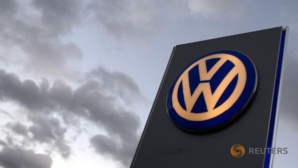 Following Volkswagen automaker's information, the "pollution cheating scandal" of Volkswagen escalated further on the 22
nd
September 2015. As per the information, almost one third of company's "market value" could get wiped off, as the automaker's reveal almost "11 million cars" on a global scale could be affected by the cheating scandal. Moreover, it also threatens company's chief executive to be toppled.
According to "a source" from the closer circle of probe, the government of the United States has initiated a "criminal investigation into Volkswagen". In fact, AFP also notified that South Korean and French authorities will conduct independent investigations in order to prompt the company of Volkswagen to disclose the fact that "it was setting aside 6.5 billion euros" in provision, which would equate to $7.3 Billion. The said provision was kept aside for the "third quarter" of the year so as to compensate for the "potential costs of the scandal".
However, Indian authorities are yet to investigate the matter as they kept vigil on the "developments" but so far have not conducted any investigations. An official from India stated:
"We are finding out if the models sold in the US are also on sale here."
Moreover, he also added that the legal mechanisms in India are different than that of the United States. The latter allows a "self-certification" of the companies whereas the former indulges in a "type of approval", followed by which random sample tests are conducted. These tests are to still continue for Volkswagen in India, informed the official.
In the opening note of the share market, the company of Volkswagen lost seventeen percent of its market value on Monday the 21
st
September 2015. Subsequently, the share rates fell further by additional twenty three percent "of 101 euros". The said loss occurred while dealing with a trade "on the Frankfurt stock exchange" which came as new revelations to the automakers. This scenario triggered the investors to recoil whereby issuing a "warning" to lower the company's profit outlook.
Moreover, reports claim that the C.E.O of the company of Volkswagen, Martin Winterkorn, could be facing trouble in the near future, whereby some say that even his days of authoritative powers appear to be numbered. According to the "Tagesspiegel newspaper":
"...unidentified sources on Volkswagens supervisory board, said the it would decide on Friday to replace Winterkorn with Matthias Mueller, the head of VW's Porsche sports car business.' A Volkswagen spokesman denied the report".
References:
http://timesofindia.indiatimes.com