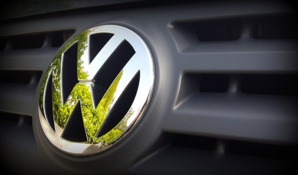 Volkswagen, the German carmaker, has reported that the company will be raising its provision level for the "emission scandal", whereby the amount will increase to "€10bn and €20bn from €6.7bn".
According to Reuters, who gathered information from a source familiar to this issue:
"There is no indication that it will be significantly above €20bn.
"From what we know it will definitely be more than €10bn."
The fine, as understood, will cover "compensation for customers, the repair of manipulated vehicles and a possible fine by the US Department of Justice". Moreover, the source confirms that:
"The figure includes the €6.7bn Volkswagen put aside in the third quarter and could be spread out over two years".
The said news came about as the company of Vokswagen had prepped itself to make an appearance in the U.S. court for giving an explanation of "how it will fix affected cars and compensate their owners".
As per Die Welt's report, the Volkswagen struck a deal to pay the owners of the United States' diesel a sum "up to $5,000 each". However, some other reports suggested that VW would "instead" settle for a buyback of the "500,000" affected vehicles in the U.S.
References:
http://www.digitallook.com/