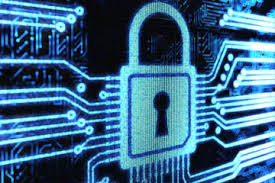 Claiming that weakening of encryption would be "exploited by the bad guys", Apple,
Microsoft
, Google, Samsung, Twitter, Facebook and 56 other technology companies have joined together to reject calls for slackening encryption security.
Recently Apple's chief executive Tim Cook's had claimed that "any backdoor is a backdoor for everyone". Toeing the steps of the Cook, the Information Technology Industry Council, which represents 62 of the largest technology companies worldwide, said: "Encryption is a security tool we rely on everyday to stop criminals from draining our bank accounts, to shield our cars and airplanes from being taken over by malicious hacks, and to otherwise preserve our security and safety."
Ever since the Paris terrorist attacks earlier this month, the debate over encryption has erupted. Encryption is the bedrock of the internet used by almost every transmission that needs to be secure and increasingly those that don't.
"Weakening security with the aim of advancing security simply does not make sense," said the Information Technology Industry Council's chief executive, Dean Garfield.
The Council had written a letter to US president Barack Obama urging him not to pursue policy of weakening of encryption.
The basis of the call by the conglomeration of IT companies is a report that found that the US government's failure to reform many of the NSA's surveillance programs had damaged the competitiveness of the US tech sector and cost it a portion of the global market share that would "likely far exceed" $35bn.
"In the short term, US companies lose out on contracts, and over the long term, other countries create protectionist policies that lock US businesses out of foreign markets. This not only hurts US technology companies, but costs American jobs and weakens the US trade balance," the study had found.
Several governments since the Paris attacks have claim that the strong encryption in communication has put intelligence services at a disadvantage. In an encrypted system of communication, only the sender and receiver can view the contents of the message.