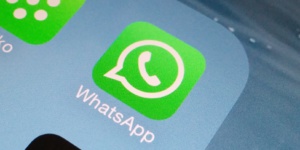 WhatsApp will no longer charge their users a subscription fee to the service, says the corporate blog. Earlier, the first year of using the application was free, then the app required payment of a subscription fee, that is about $ 1 per year.

"Many messenger's users have no credit or debit cards, which is why they are afraid of losing access to WhatsApp after the first year of free use. Over the next few weeks, we plan to cancel charges from different versions of the application, and the messenger will be free, "- said the statement.

WhatsApp Inc.is one of the most popular instant messengers in the world, allows exchanging messages, pictures, videos and audio files. Founded by Jan Koum and Brian Acton in 2009; belongs to Facebook Inc. since October 2014 (amount of the transaction was $ 19 billion). According to the company, WhatsApp's global audience is about 1 billion users.

In addition, the company has assured that the service will not introduce ads once the subscription fee is cancelled. "This year we will also test the tools that allow users to communicate with organizations and businesses - for example, with a bank of fraudulent transactions or on airline flight delay" - the message says.