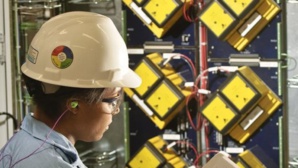 One of the divisions of Wood Group, an "energy services company", namely Wood Group PSN, has plans up its sleeves of reducing nine percent of the "pay of around 200 North Sea contractors" as a result of "weak oil prices".
The previous reduction took place in the month of May and December of 2014, whereby the company had deducted ten percent from the payment.
Wood Group's Africa and the UK's Managing Director, James Crawford states:
"This is not a decision we have taken lightly, but we believe it is the right one to proactively meet the continuing cost and resourcing challenges affecting the UK North Sea oil and gas sector.
"This adjustment to the rates we pay our UK contractors ensures we continue to be competitive within the marketplace."
Moreover, the Digitallook writes:
"Wood Group PSN operates in more than 40 countries and provides operations and maintenance, engineering, construction, project management, training and decommissioning services to the energy industry".
References:
http://www.digitallook.com/