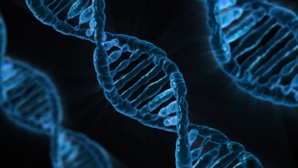 Scientists have come up with a thermometer made with "programmable DNA" which comes in a size that is "20,000 times smaller than a human hair".
The said study has been published in the Journal of "Nano Letters", which can "significantly" help us to understand the nature and peek under its working at a nanoscale by monitoring temperature at the micro level, and taking another step ahead in the era of "human designed nanotechnologies".
Almost six decades ago, the scientists discovered DNA which contains "our genetic" code, whereby the encoded information can be unfolded by heating the molecules. The senior author of the study, Alexis Vallee-Belisle, from the Canadian University of Montreal, said:
"In recent years, biochemists also discovered that biomolecules such as proteins or RNA (a molecule similar to DNA) are employed as nanothermometres in living organisms and report temperature variation by folding or unfolding".
"Inspired by those natural nanothermometers, which are typically 20,000x smaller than a human hair, we have created various DNA structures that can fold and unfold at specifically defined temperatures".
The fact that the DNA chemistry is "relatively simple" and also can be programmed plays in favour of using DNA for engineering "molecular thermometers". Moreover, researchers also believe that "these nanoscale thermometers" could open up "exciting avenues" in the nanotechnology field which emerging at present. In fact, the DNA thermometers may also shed more light into "molecular biology". Vallee-Belisle added:
"There are still many unanswered questions in biology".
"For example, we know that the temperature inside the human body is maintained at 37 degree Celsius, but we have no idea whether there is a large temperature variation at the nanoscale inside each individual cell".
References:
http://timesofindia.indiatimes.com/