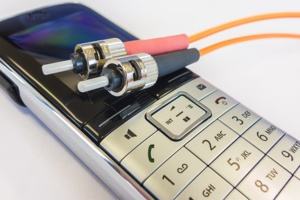 The U.S. high rank "intelligence officer" issued an "annual report" informing that the "National Security Agency" of the United States gathered over "151 million" call records of last year, even though a limitation was put in place by the Congress in collecting "bulk phone records".
The Director of National Intelligence Dan Coats' office issued the report as the "first measure" in effect of the "2015 USA Freedom Act", whereby limiting the NSA's access to U.S. citizens' contacts and their phone records along with "allied intelligence agencies" in suspect of terrorism ties.
However, the findings in the report point out NSA collecting "151 million records", while it only held officials spying warrants on "42 terrorism suspects in 2016" as per the court of "secret Foreign Intelligence Surveillance", along with "a handful identified the previous year".
A huge quantity of "telephone 'metadata', records of callers' and recipients' phone numbers" along with call duration and time were being gathered by the NSA followed by the attacks that took place on the 11
th
of September 2011. Nevertheless, the contents of these calls were not part of the data base thus created by the NSA.
As the authorization period of Section 702 of the "Foreign Intelligence Surveillance Act", permitting the NSA to acquire "foreign intelligence information on non-U.S. persons outside the United States", comes close to its expiry date, Congress has to now take a decision whether to "reauthorize" the same, while the said report made its entry in this crucial time.
Furthermore, Mark Hosenball writes:
"Privacy advocates have argued that Section 702 permits the NSA to spy on Internet and telephone communications of Americans without warrants from the secret Foreign Intelligence Surveillance Court, and that foreign intelligence could be used for domestic law enforcement purposes in a way that evades traditional legal requirements".
In fact, the NSA has now informed that "it had stopped a form of surveillance" without warranty on "digital communications of Americans" mentioning "a foreign intelligence target in their messages".
However, officials argue that the number "151 million records" appears small in comparison to the previous data collected under the procedures revealed by the "former NSA contractor Edward Snowden" in the year 2013, whereby putting an end to the said surveillance programme.
Moreover, the total number would include the "multiple calls made to or from the same phone numbers", stated the officials, and also informed that the NSA did not have any break-up of the phone records collected to state the number of individuals involved in it. As many as "1,934" names of the "U.S. persons" were "unmasked" in last year's "specific requests", while in the year of 2015 the number was up to "2,232" names.
A spokesperson from the "Office of the Director of National Intelligence", Timothy Barrett, was quoted saying:
"This year's report continues our trajectory toward greater transparency, providing additional statistics beyond what is required by law".
References:
http://www.reuters.com