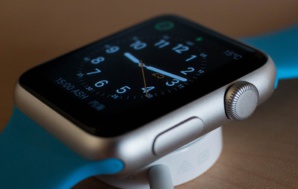 Aetna Inc. is going to give out Apple's Smart-watches in discount to some of the customers, whereby kick starting the "first deal" between the "tech giant" and "an insurer".
Moreover, almost "50,000 employees" of Aetna, out of its U.S. based "23 million members", will be receiving free Apple watches, reported the company on Tuesday, the 27
th
of September 2016. From the said deal, Apple could generate more market demand for its Watch, as the potential customer group for Apple would be the "health and fitness conscious users".
In fact, Aetna would reduce a "significant portion of the cost" in the discount, while it will also give the option of making "monthly payment" for paying off the "remaining amount". Ethan Slavin, a spokesman of Aetna, reports that the discount is likely to vary from customer to customer.
Some analysts think that the second edition of Apple Watch has received "muted" reaction as the product will be available in to a niche market, while Reuters reports that:
"Apple shipped 1.6 million units of the original Apple Watch, in the second quarter, down by 56.7 percent from last year, according to research firm IDC".
Furthermore, Aetna is busy developing "health applications" for Apple's Watch for reminding the wearer their medicine schedule, the need for ordering "refills for prescriptions" and calling or messaging their doctors, while the use of Apple Wallet in an application for paying ones bills, will be featured in the coming year.
References:
http://www.reuters.com/