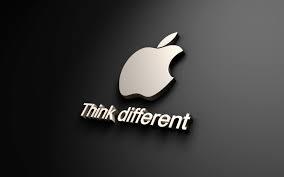 With a possible intention to challenge Google in an area the Internet search giant has long dominated, Apple has spruced up its efforts to hiring of artificial intelligence experts, reports Reuters.
The latest hiring spree, derived from analysis and review of hiring sites and through sources, is aimed by Apple Inc to hire talent from PhD programs. The comp[any has of late posted dozens of job listings and greatly increasing the size of its artificial intelligence staff.
Google, the search engine giant has developed features that allow smartphone users what they want before they ask. Apple wants to challenge Google in this field and hence the recruiting spree, claims Reuters.
According to a recent analysis of Apple job postings, the branch of artificial intelligence known as machine learning is the area where the company is looking to recruit at least 86 more employees with requisite expertise in artificial intelligence.
Leading academics confirmed to Reuters that joining Google, Amazon, Facebook and others in a fierce contest, Apple has also stepped up its courtship of machine-learning PhD's.
However the ability to compete in the rapidly progressing field of Apple is likely to be undermined given the iPhone maker's strict stance on privacy, say experts.
Unprompted services, such as the scores for a favourite sports team or reminders of when to leave for an appointment based on traffic are delivered by machine learning of devices. This ability is based on experience of what the users are likely to want next and is based on analysis of a vast trove of data.
Predictions about what an individual might want next is enhanced and bettered by increasing amount of information that users provide about their habits. However under self-imposed constraints to better protect their data from outsiders hinders the analysis power of Apple smartphones.
This essentially means that Apple does not send the user data to any cloud computing device where the data can be compared to and analysed alongside information from millions of others and instead the analysis largely relies on analysing the data on each user's iPhone.
"They want to make a phone that responds to you very quickly without knowledge of the rest of the world. It's harder to do that," said Joseph Gonzalez, co-founder of Dato, a machine learning startup.
Apple is scheduled to unveil its new iPhones and latest mobile operating system, iOS 9on September 9 and experts say that the strategy of Apple will come into clearer focus. Analysts predict that Apple's announcement about the anticipated release will include a variety of intelligent reminders indicates the announcement of new strategies and offerings from the company to rival the offerings from Google's Android.
Apple Inc has lost ground to Google and Microsoft after the company pioneered mobile intelligence through the launch of Siri that introduced the concept of a digital assistant to consumers in 2011. Rivals Google and Microsoft have managed to create digital assistants that are more adept at learning about users and helping them with their daily routines.
(Source:www.reuters.com)