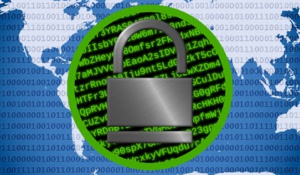 Optiv Security Inc., wherein Blackstone Group LP has a majority stake, has filed for an initial public offering, of its common stock, with U.S. regulators.
The company has set a nominal target of $100 million in its filing with the Securities and Exchange Commission.
Although the filing disclosed that Optic and its shareholders were offering shares in the IPO, however, the number of shares being sold and their expected price wasn't disclosed in the filing.
Optiv was the product of the 2015 merger between FishNet Securities and Accuvant. A year earlier, Blackstone made purchased a majority stake in Accuvant.
As per the filing, the company had a turnover of $643.8 million and had posted a loss of $5.7 million as of September 30, 2016.
Denver, Colorado-based Optiv plans on listing its common stock on the NYSE under the "OPTV" symbol.
Optiv's underwriters include Goldman Sachs, Citigroup Global Markets Inc., Morgan Stanley and Barclays Capital Inc.
Typically registration fees for the IPO's filings are dependent on the amount of money the company plans on raising.
The final size of the IPO could potentially be different than the stated amount of $100 million.
References:
http://www.reuters.com/