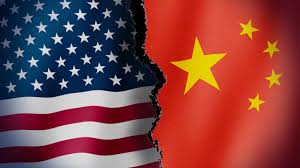 China has reportedly taken a step that could help trigger staled trade talks between the United States and China and possibly bring an end to escalating trade hostilities between the two largest economies of the world.
According to reports published in the US media quoting unidentified sources from the Trump administration, the
U.S.
demands for wide-ranging trade reforms has been responded to by China in a written response,
To pressurize China to concede to his demands on trade, US president Donald Trump has already slapped import tariffs on Chinese goods into the US worth $250 billion. Trump has been demanding change in the trade practices and policies followed by China with the ultimate goal of reducing the trade deficit between the two countries. But till now, all of the US tariffs have been responded to by Beijing through tit-for-tat tariffs of its own on import of US goods into the single largest market of the world. .
Trump is expected to meet Chinese President Xi jingping on the sidelines of a G20 summit in Argentina at the end of November and in early December.
Allegations against China of intellectual property theft, industrial subsidies by the Chinese government, high entry barriers for American businesses in China and the U.S. trade deficit with China have repeatedly been levelled against China by Trump.
China had sent a response to U.S. demands on those and other issues, claimed media reports in the US quoting top U.S. government sources.
The contents of the response were however not divulged by the sources in the reports. There is no word on whether the response enumerated any form of concession that would be able to Trump's demands on trade.
Earlier in the week, a video conference meeting was held on trade issues between a U.S. delegation team led by Treasury Under Secretary David Malpass and a Chinese team via, said a spokesperson of the U.S. Treasury.
The Trump administration has made it clear that no formal negotiations would be initiated by it if it was not satisfied about any concrete and realistic proposals form China's side on trade and the US concerns.
But Trump said earlier this month that he was confident that his administration would be able to strike a favourable deal with China on trade after a telephonic conversation with Chinese president Xi. Trump however also said that if no advancement on trade was made, he would not hesitate to impose import tariffs on all of Chinese goods imported into the US.
Starting January 1, 2019, the current rate of tariff of 10 per cent on Chinese goods worth $200 billion is set to increase to would be increased to 25 per cent. Treats of imposing tariffs on the rest $267 of Chinese goods imported by the US has earlier been issued by Trump.
Beijing needs to change its behavior to avoid a new cold war with the United States, said U.S. Vice President Mike Pence on Tuesday.
(Source:www.asia.nikkei.com)