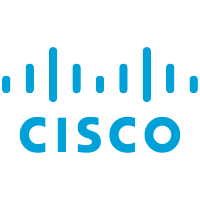 Ericsson makes gear for telecom market, which is looking to prolong its partnership with the company of Cisco Systems Inc. The said extension will be serving "new corporate clients" as well as "public sector" in the coming year, as Reuter was informed by Ericsson's "North American chief".
The said partnership between the two companies began back in the year of 2015, which both the companies intents on carrying forward as a result of which the due stick to their goal of bagging an additional revenue of "$1 billion each" by the year of 2018, reported Rima Qureshi.
Qureshi also stated that the Cisco-Ericsson partnership created more than sixty deals in its first year, while its main focus remained on "telecom operators". However, in the year of 2017, both the companies add "enterprises and public sector" into their target agenda. In Qureshi's words:
"The two of us together definitely are looking much closer into how we can work on the enterprise (segment)".
"We are investigating what we can do together within Industry & Society, IoT (Internet of Things), smart cities and we're going to target specific public sector segments, specifically for example transportation, utilities ... And then of course we're looking at other segments such as security".
Furthermore, the forecast of Ericsson shows that the firm has plans of generating as much one forth percentage of its revenue from "business outside of telecom operators by 2020".
References:
http://www.reuters.com/