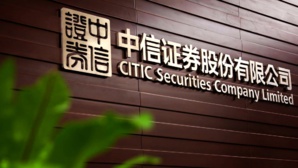 Finance Asia
The Chinese law enforcement agencies are investigating after the president of the largest brokerage companies in the country Citis Securities Cheng Bumin on suspicion of insider trading.

In addition, two top manager of Citic - Sinli Yu, managing the company's operations, and Head of the information technology center Wang Jinling – have got under investigation too.

Last month, the agency "Xinhua" reported that four of the top managers Citic confessed to the transactions using the insider information.

- Rumors on the investigation have already been afloat for some time. The Chinese government can use this deal to accelerate the verification of insider trading and further tighten regulation, - Head of analytical department of the Core-Pacific Yamaichi Hong Kong Castor Pang said to Bloomberg.

According to The Wall Street Journal, the subject of the investigation is the work of several brokerage firms, but so far, only Citic confirmed this fact.

Earlier it was reported that the Chinese authorities changed their strategy to combat the high volatility of the stock market, giving up large-scale purchases of shares. Instead, it was decided to focus on the identification and punishment of individuals and financial institutions using the situation in the market for speculative trading and opposing attempts of the authorities to support the market.

Some of the representatives of the Chinese authorities insist that the downturn in the market is linked to the actions of "external forces" that deliberately destabilize the market. "If our people conspired with "foreign forces " to mount an attack on the already fragile market and play against the stabilizing action of the authorities, they should be suspected of harming national financial stability, and we must take decisive action against them," - wrote state newspaper China Securities Daily.

The declared "witch hunt" greatly disturbed foreign investors. In particular, the market is very excited about the rumors that the Chinese authorities have arrested the head of one of the largest units of hedge funds in the world - Man Group China Li Yifei, who was not awailable within a few days. Later, Li Yifei, considered one of China's most influential women in business, has dispelled rumors of her arrest, saying that she was on vacation and simply turned off the phone.